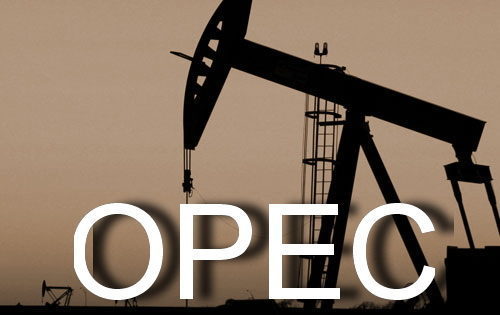 Opec has negotiated its first output slash in eight years at its annual meeting in Vienna yesterday. This cut is leaving many Americans wondering what effect, if any, the deal will have have on gas prices across the US. After a run on relatively cheap gas prices, of which many credited President Obama, when in fact it was Russia's flood of the market that reduced gas prices. Many say it looks like the US, among others may be in for a rude awakening in 2017 when the market balances out and prices return to a higher level.
Although key players the United States and Russia aren't officially members of Opec they did agree to participate in negotiations. Russia tentatively agreed to reduce its production by 300,000 barrells per day as opposed to its reported 10,000,000 per day.In the middle of the negotiations, Indoneisia announced a "temporary suspension" rather than accept a five % cut in its production while Nigeria and Libya are exempt from talks this year.
The Opec cutback in production rests largely on Saudi Arabia who still remains number one in the worlds oil production. Saudi Arabia agreed to slash their production output by 500,00 barrels per day. Since nuclear sanctions were lifted on Iran by the Obama administration, its oil production has risen to nearly 1/3 of the pre sanction levels to 3.7 million barrels per day. Iran is also taking business further since it is now sanction free and is planning on developing land it shares with Qatar. The two are currently in negotiations with an Anglo-Dutch company by the name of Royal Dutch Shale to develop a natural gas field and are said to be discussing over 50 other oil and gas projects. However, if Donald Trump's statements during the debate can get enough support, Iran may not be able to return to its former glory, as Trump plans to terminate Obama's nuclear deal with Iran.
Non-Opec members are to meet with Opec officials on December 9, 2016 to discuss their part in the cutbacks. Many claim the deal will not hold up siting, "compliance is the key and it is worth noting that Opec members don't have the best record on that front" (Neil Wilson, ETX Capitol). It looks as though its going to be a waiting game for those who are wondering if they are going to be able to afford gas this year. Although market strategists say that the demand and supply should equal out rather fairly.