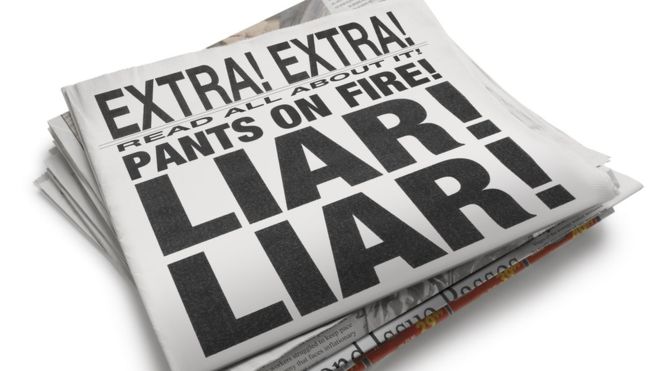 In light of all the "false news" circulating the internet it looks as though the mainstream media would refrain from reporting fiction as fact. Everyone can make a small editorial error but in some cases these stories are perpetuated as propaganda. It has been reported that the Obama administration accused Russia of attempting to rig the election by hacking. The following statement was released in a joint statement made by the Director of National Intelligence and the Department of Homeland Security, after pressure from the White House and other lawmakers to publicly name Moscow as the hackers:
"The U.S. Intelligence Community is confident that the Russian Government directed  the recent compromises of e-mails from U.S. persons and institutions, including from U.S. political organizations…"These thefts and disclosures are intended to interfere with the U.S. election process." 
This statement has led to every news outlet on the left accusing Donald Trump of being in cahoots with Vladimir Putin. Headlines foretell of revenge and punishment of Russia. Trump is guilty. There will be recounts demanded in every state. Instead of posting sources from tech articles  I researched (I really did, I promise) that say it would be nearly impossible to rig an entire election, I decided to point out some other "false news" stories and the repercussions they have or might have had.
Hillary is in cahoots with a chil sex ring. Now I admit she is guilty of a lot but come on. Such types of articles and an ongoing set of news feeds that included several message boards and Facebook posts supposedly fueled the shooting at Comet Pizza in NY by Edgar Maddison Welch from Salisbury, NC. He was there to see for himself if there were, indeed, any kids being held hostage in the pizza joint.
Hillary will support the killing of 200,000 Gazas. The Guardian and other outlets (including a post on Ron Paul's message board) posted a letter supposedly written by Clinton to a wealthy donor in which she pledges when president to,"fully support Israel killing 200,000 Gazans in the next war…and that as mother she had rather see the children of "those who allow their children to be used as human shields to be buried under one ton bombs." Turns out, this letter was false and as much as I would love to catch her saying something as insanely crazy-was posted on a satirical website.
Donald Trump has an IQ of 156. He is a brilliant business man but nope. No IQ of 156. Not that we can prove anyway. According to www.Snopes there has been no such claim made by Donald Trump or any record of his IQ. They did point out that it must be of a certain lofty status considering he went to Wharton and well, uh, he has just been elected as President of the United States of America.
Then we have these types of catchy headlines that are totally false in nature and have nothing to do with the actual story, yet still, people still repeat while standing at the water cooler at work.For example, take a look at this one from www.TRUNEWS.com
Obama Holds Friday Meeting to Discuss WW3. The article discusses his strategy in Syria. No World War. The wording hints at the prospect of his actions and that they could have certain repercussions but so many people just read the headlines.
My point is, we all need to check our facts. Even if they are from the CIA. We are responsible for sifting through all the information we receive every day and even more responsible for what we do with that information. Technology has taken a giant leap forward in the past two decades. Is our legacy as the beneficiaries of this gift going to be that of fools?