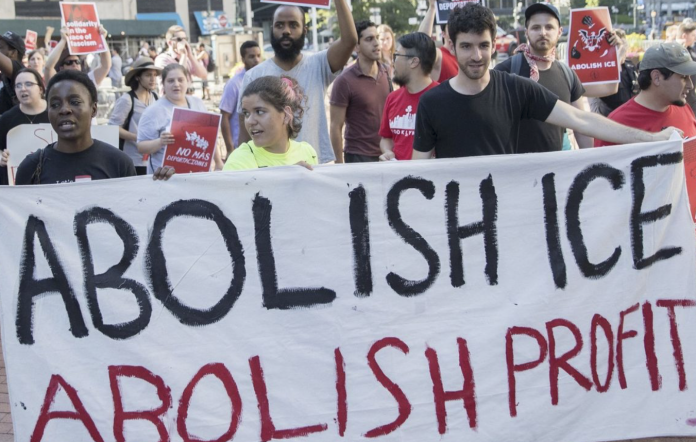 Democrats affirmed their decision to vote against the abolition of Immigration and Customs Enforcement in a statement released on Thursday, reports The Hill.
An Overview of Democratic Lawmakers' Stance on ICE
The political and social unrest surrounding immigration reform continues to increase. On Thursday, three Democratic representatives authored a public statement vowing to vote against their own legislation to abolish ICE. The representatives, Mark Pocan (D-Wisc.), Pramila Jayapal (D-Wash.) and Adriana Espaillat (D-N.Y.), also accused Republican lawmakers, specifically Speaker of the House Paul Ryan, of participating in "political stunts."
"If Speaker Ryan puts our bill on the floor, we plan to vote no and will instead use the opportunity to force an urgently needed and long-overdue conversation on the House floor," the representatives said in the statement.
News of the Democrats' decision to vote against their own legislation has raised many eyebrows. Over the past few weeks, left-wing calls to abolish ICE have increased as the agency has been cracking down on those who illegally enter the United States. Republicans and conservatives have criticized the left for this position; many Americans on the right also believe that Democrats are ultimately embracing radical leftism.
The Democratic lawmakers moreover condemned President Donald Trump's zero-tolerance immigration reform in their statement.
"We will discuss the thousands of families still separated by President Trump's cruel zero-tolerance policy, the 800,000 young people whose lives have been thrown into turmoil by the president's decision to end DACA, and the abuses carried out by Immigration and Customs Enforcement," the statement read.
Perceptions of ICE in America
Viewpoints on ICE have become more and more polarized in recent weeks. Many Americans seem to have concerns about the agency's impact on immigrants in this country. However, conservatives say that ICE is specifically designed to counteract unlawful immigration.
Opinions on illegal immigration vary greatly throughout the United States. While some favor immediate deportation, others support amnesty or a path to citizenship. Many right-wingers have supported Trump's zero-tolerance immigration policy, citing the importance of migrants following the laws of the land.
Despite all of the controversy, ICE remains alive and well at this time.