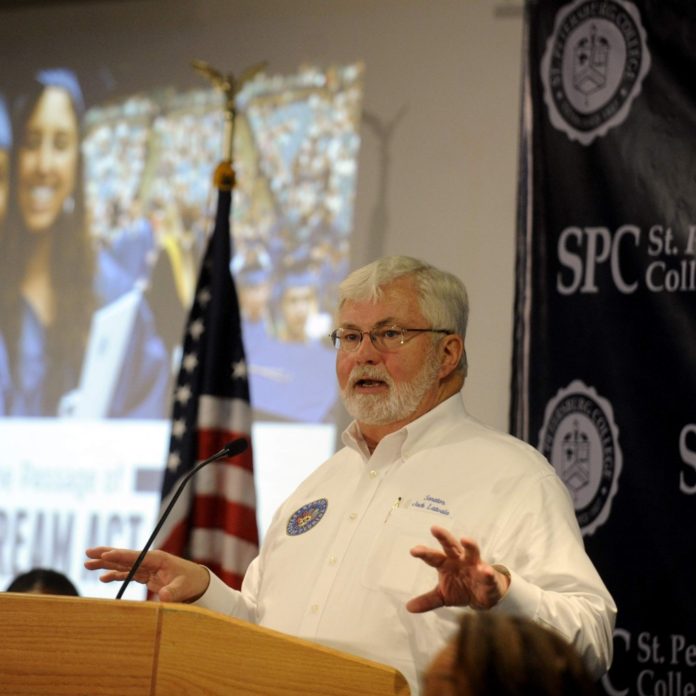 In a GOP dominated political process, there are very few Republican members of the Florida Legislature willing to step up and defend, much less promote reasonable pay raises and retirement benefits for those who work hard every day to complete the people's business.
Considering he is a lifelong Republican who counts very few state employees as voting constituents, Jack Latvala is not a logical candidate to advocate for pay raises for state employees. However, Latvala has become the de-facto champion within the GOP for treating state employees with the dignity they deserve and suggesting paying them reasonably for their efforts is not only the right thing to do, but a good business practice too.
Given his business background, Latvala understands that recruiting and keeping competent and quality employees are important components of a well-run business. Latvala further understands that conducting governments' business efficiently can only be done if government is run as much like a business as possible and that means strategic personnel policies and a smart employee recruitment and retention plan.
Latvala also has a character flaw as a politician in that he holds himself accountable to his own rhetoric. Imagine the chaos if all elected officials did what they said they would do! Yet that is exactly what Latvala has repeatedly done with retirement benefits for those in government service, most notably to protect the pensions of police and firefighters who put their lives on the line every day to keep us safe. Credit Latvala for his support of these important groups long before those in Blue came under attack from the disgusting organizations that try to condemn their efforts to protect us.
Decades ago, a Republican Governor loosely referred to state employees as "lard bricks." Such derogatory terms are demeaning and insulting. While state government can always get better, Latvala deserves credit for taking on this difficult constituency even though there is no political benefit for him doing so. State employees and retirees alike owe Jack Latvala a hearty thank you for not only his continued rhetorical support, but for the actions he has taken to defend them, support them and pay them what they deserve and what they were promised in their retirement years.