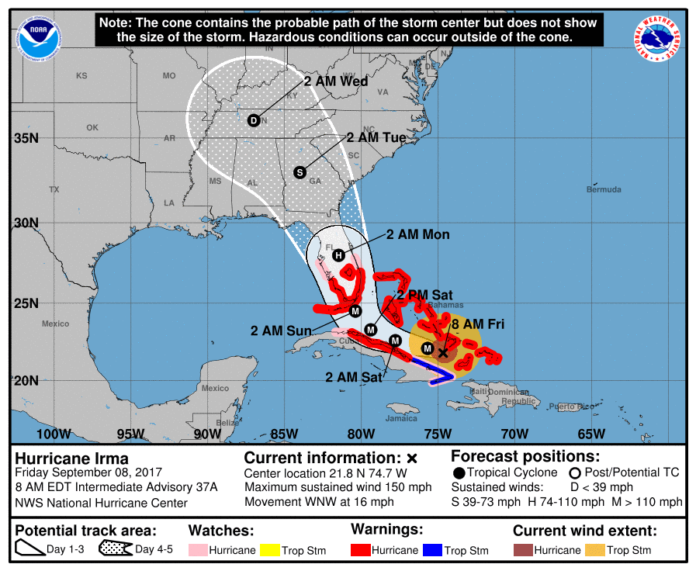 On Sunday, the state of Florida will be under the worst storm since Hurricane Andrew in 1992. Andrew, a category 5 superstorm, is remembered for its sudden and forceful impact. Unmatched winds tore the lower half of Miami to shreds, inflicted billions worth of damages and ruined millions of lives.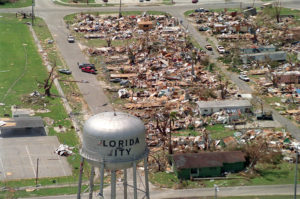 "This storm will be worse than Andrew," Gov. Rick Scott said yesterday.
So far, Irma has caused devastation in the Caribbean Isles, namely Barbuda, which lost contact with the world for a period close to 24 hours. It is estimated that close to 90% of the island has been destroyed. Puerto Rico and the U.S. Virgin Islands have also felt Irma's wrath, and the death toll is continuing to rise into the teens.
Now, the cone of uncertainty has covered the Sunshine State.
Unlike Texas, hurricanes are a part of Florida's identity. Before 2006, Florida was hit by at least one hurricane each year. In 2004, three different hurricanes hit the peninsula. Last year, two hurricanes, one of which was Cat 4 Hurricane Matthew, also struck Florida.
Florida endured.
Since Andrew, Florida's building codes have tripled in their scrutiny. Our state is the most prepared when it comes to hurricanes, and our Governors have been historically prolific when it came to providing relief and advance preparation.
This time around, the big emphasis has been on evacuations. Broward and Miami-Dade counties have not seen mandatory evacuation orders like these in over a decade. As a result, Gov. Scott has waived tolls and cut red tape all over the state to both allow folks to escape and allow resources to easily come in.
This crisis comes just 12 days since Hurricane Harvey ravaged Houston and its neighbors. The U.S. Congress is now in the midst of approving relief packages that will go towards replenishing exhausted FEMA funds, and provide help to those attempting to recover their livelihoods.
Naturally, such a decision is mired in politics.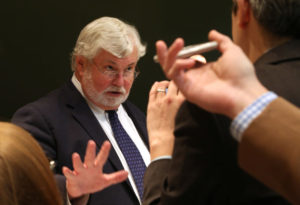 Regardless of what happens in Washington, Florida political experts are already calculating the impact this storm will have in Tallahassee next year.
In recent years, the state's conservative lawmakers have had an air of progressivism after years in the black. Because Florida's budget is at such a surplus, Tallahassee politicians engage each other on how best to spend it.
Some, like State Sen. Jack Latvala, a candidate for Governor, wanted to use some of it to pay for the tuition of immigrants protected by DACA.
Last year, Florida House Speaker Richard Corcoran, along with Gov. Scott, passed a massive budget which included huge amounts for charter schools across the state.
Regardless of what's on Tallahassee's wish-list, this storm will put the environment back into the debate. In 2014, Florida voters passed an amendment to diverge millions in additional taxpayer money to environmental protection. Democrats, along with many moderate Republicans, will likely push for similar legislation.
Because next year is an election year, we can expect Latvala, as chair of the Senate Appropriations Committee, and Corcoran as House Speaker to lock horns. Both will be looking to make decisive statements before they face voters for the governorship.
In the meantime, Floridians will continue to do what they do best – conquer hurricanes.