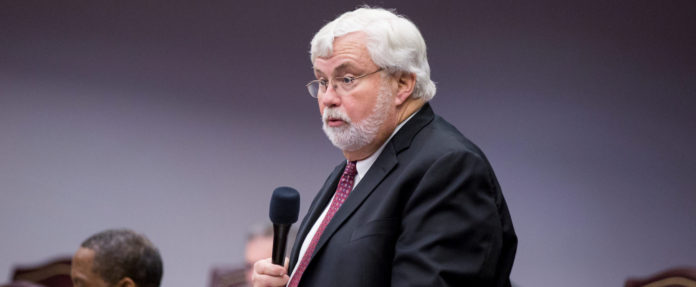 The State of Florida is expected to lose $20 million in federal funding for mental illness and substance abuse treatment.
This loss comes at a surprise to many in Florida Legislature, such as state Sen. Kevin Rader (D-Delray Beach) who claims he had "no idea" that the state was losing such a huge amount. Rader sits on the Health Care Appropriations committee.
Rader also claimed that, on average, it costs anywhere from $15,000 to $40,000 to treat someone with an opioids addiction.
The epidemic has claimed more than 1,000 lives in Miami-Dade, Broward and Palm Beach counties. If Washington doesn't replenish the funds, those numbers will be worse.
Here's what that means on the ground:
In an interview by the Sun-Sentinel, the CEO of the Drug Abuse Foundation in Delray Beach says he may have to eliminate "16" positions from his staff. Alton Taylor employs nearly 170 people dedicated to combatting opioid addiction in his communities. Up to 40 treatment beds could also be eliminated.
Palm Beach County would be left with a mere 160 publically funded beds to serve its population of 1.4 million people if the cuts are implemented fully.
Taylor alluded to treatment stations being forced to utilize "parking lot[s]" to provide places for patients to sleep.
Some legislators claim that the opioids epidemic is even more serious than the Zika virus problems Florida's faced in recent years.
"This is a bigger issue, in my opinion, than Zika," said the state Rep. from Wellington Matt Willhite – a captain for the Palm Beach County Fire Department. "We got national attention over Zika, but this is hurting and killing people far more than Zika ever will."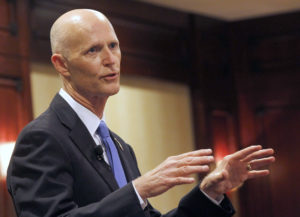 How have officials responded?
Gov. Rick Scott has officially declared opioid abuse to be a public health emergency – an act which granted the state over $27 million in federal funding. Treatment of afflicted individuals relies on this money. The treatment includes medications such as Suboxone and Vivitrol, which help patients cease their dependence on other drugs.
Members of the Florida Legislature passed stricter penalties for illegal possession of fentanyl – an ultra-addictive opioid.
Other efforts to quash the epidemic include local task forces, such as the one led by Palm Beach County State Attorney Dave Aronberg.  Aronberg's task force came down on rogue pharmacies and other businesses involved in drug treatment.
State Sen. Jack Latvala (R-Clearwater), who is expected to announce his bid for governor next week, said he will work to secure more funding despite a setback this year.
"We made an effort to try to add some special money just for this area," said Latvala, chairman of the Senate Appropriations committee. "Unfortunately, it takes two houses to make a budget, and we were not successful."
Here's how Florida has done overall:
Florida's funding for the fight against opioids has seen steady decline over the last few years. According to an analysis by the Florida Council for Community Mental health, funding has decreased by roughly $11 million.
In 2014, Florida spent the least per person of any other state for mental health and substance abuse treatment. According to data from the U.S. Substance Abuse and Mental Health Services Administration, Florida spent $36.05 for every $129.99 spent nationally on average.