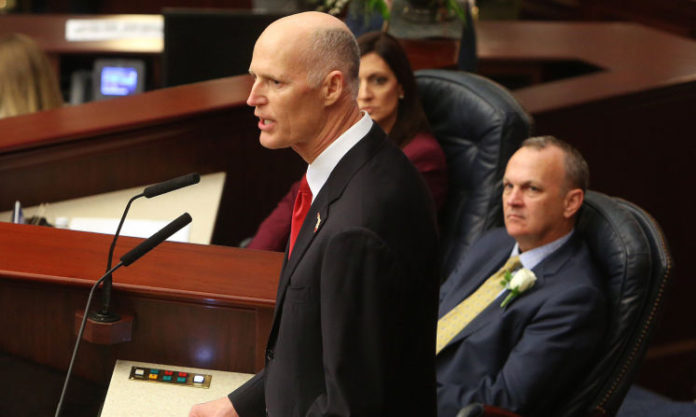 Gov. Rick Scott (R-FL) has announced that he will seek to put a constitutional amendment on next year's ballot which would make it harder for state legislators to raise taxes and fees.
The proposal will require "a supermajority of the legislature to increase a fee or a tax," the Governor said in Lake Mary.
A constitutional amendment must receive a 60% "yes" vote by the Florida electorate to pass.
The exact language of the proposal is not currently released.
Florida Speaker of the House Richard Corcoran, R-Land O'Lakes, has endorsed the proposal. Gov. Scott and the Speaker have just recently joined forces to pass a major piece of legislation which benefited charter schools across the state. Their cooperation led to a big success at the end of a tumultuous legislative session. Corcoran is currently considering run for governor.
The specific legal language of the amendment will carry its significance.
"Supermajority" has not yet been defined as it refers here, and could mean a variety of different things:
How many votes is it in each chamber?
Does it pertain to members present at the time of voting, or the total number of members?
State Sen. Jack Latvala, R-Clearwater, says he will wait until this language is released: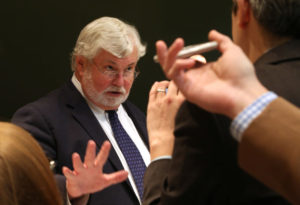 "I appreciate the Governor's interest in limiting tax increases. I share that desire and will await specifics," Latvala told The Palm Beach Post. "Meanwhile, more than 20 Floridians a day are dying of opioid overdoses. 36 counties in Florida have lost jobs in the last ten years. Those are my priorities right now."
Gov. Scott claims that his goal is to "make it harder for politicians to raise taxes on Florida families and businesses.". He also said that his experience as a business owner helped him shape the proposal.
He went on:
"I am proud that by working with the Florida Legislature, we have cut more than $7 billion in taxes, and I look forward to cutting even more taxes next year," Scott said. "While cutting taxes is important, we must prevent against unfair tax increases in the future so our progress is not undone."
Scott will be faced with term-limits in 2018, leaving the door wide-open for fresh blood. Scott himself will likely run for U.S. Senate against incumbent Bill Nelson (D-FL).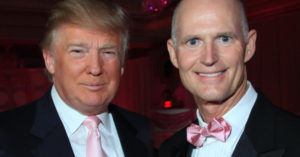 His strong pro-growth record makes him an instant contender, as well as his affinity for young and Hispanic voters.
"The four years before I became governor, we had lost over 800,000 jobs, taxes were increased by more than $2 billion and our economy was in shambles," Scott said. "Today, after cutting more than 75 taxes in the last six years, nearly 1.4 million new jobs have been added in our state and our unemployment rate has dropped to a ten-year low."
Scott is also very close to President Donald Trump, who won the state by more than 100,000 votes.
If successful in passing the new amendment, the two-term Florida Governor (who had never previously held elected office) will have accomplished more for the Conservative agenda than most politicians will in a lifetime.