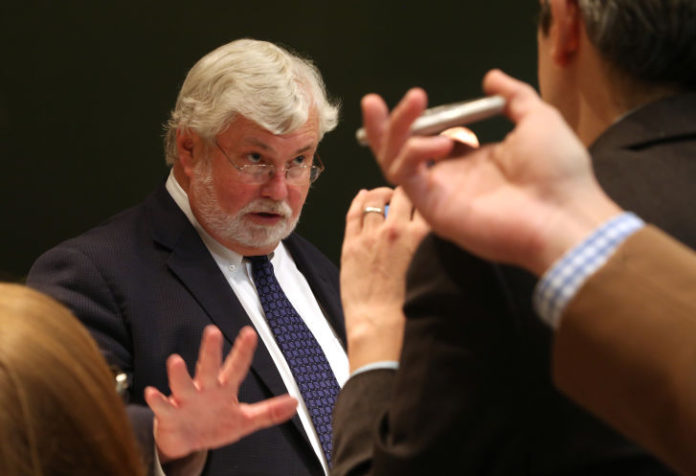 After the heinous displays of radicalism and domestic terrorism witnessed at the Charlottesville riots, Florida's gubernatorial candidates did not hesitate to give their opinions.
Democrats: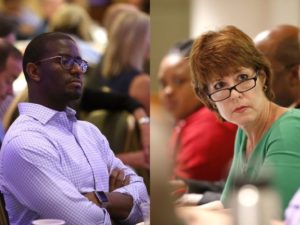 The most combative response came from Democratic hopeful Andrew Gillum, the mayor of Tallahassee, who targeted President Donald Trump:
"When a President blames 'many sides' for violence at this hateful demonstration, I will call him what he is: a weak and cowardly man," Gillum tweeted. "This hate speech has no place in America. I promise to do all I can to unite us against hatred and division."
Similarly, former Democratic Congresswoman Gwen Graham also targeted the President, claiming he was "inexcusably silent." After the President gave his press conference, she tweeted "[email protected], it's NOT about politics, but LEADERSHIP. ALL must call #Charlottesville what it is: Disgusting white supremacist violence."
Potential candidate John Morgan of Morgan & Morgan has not made any public comments to date.
Republicans: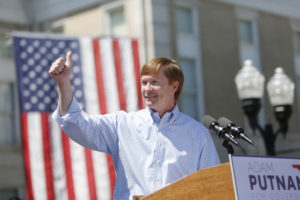 Over on the Republican side, Agriculture Commissioner Adam Putnam, the early front-runner, tweeted:
"Hate is not welcome in this country, and it will not be tolerated. My prayers go out to the people of Charlottesville."
On the other hand, State Sen. Jack Latvala, who just filed to run for governor, did not condemn the violence in his own words. But, he did re-tweet condemnations from fellow Republicans Sen. Marco Rubio and former Gov. Jeb Bush:
"Nothing patriotic about #Nazis,the #KKK or #WhiteSupremacists It's the direct opposite of what #America seeks to be," Rubio said.
"The white supremacists and their bigotry do not represent our great country. All Americans should condemn this vile hatred," Bush said.
In contrast to Putnam, rumored candidate Florida House Speaker Richard Corcoran directly singled out the white nationalists who caused yesterday's events:
"We must fight againsty evil whatever form it takes: Nazism/racism/white supremacy! Praying for the victims and families," Corcoran tweeted.
U.S. Rep. Ron DeSantis, a member of the conservative House Freedom Caucus and potential candidate, tweeted:
"The attack in #Charlottesville was an act of terrorism perpetuated by a Nazi sympathizer, DOJ should seek stiff sentence for killer."
This was in reference to a 20-year-old white supremacist who allegedly drove his car into a crowd of counter-protesters, killing at least one person. The individual is currently in custody – charges pending.
The Breakdown:
Of note, the contrast between Putnam and both Corcoran and DeSantis echoes the controversy currently occurring within the GOP. President Trump took the lead of not explicitly mentioning white supremacists, instead condemning "all that hate stands for" on "many sides." Conservatives, like Senator Ted Cruz (R-TX), did not hesitate to call this an act of "domestic terrorism."
Putnam clearly tried to echo the President.
Democrats, as well as several Conservatives, criticized the President for not naming white supremacists outright. This was because was the President's previous statements about Radical Islam and having to call evil by its name.
Democrats are also guilty of the same. Obama also didn't call out evil in the form of Radical Islam, and Democrats praised him for it.
Regardless, preventing such tragedy should be the focus.
Yesterday, it was white supremacists.
Today, it could be liberal Antifas.
Tomorrow, it could be radical Islam.
Charlottesville could just as easily be Tallahassee, Tampa, Lake City, Jacksonville, Orlando, or Miami.