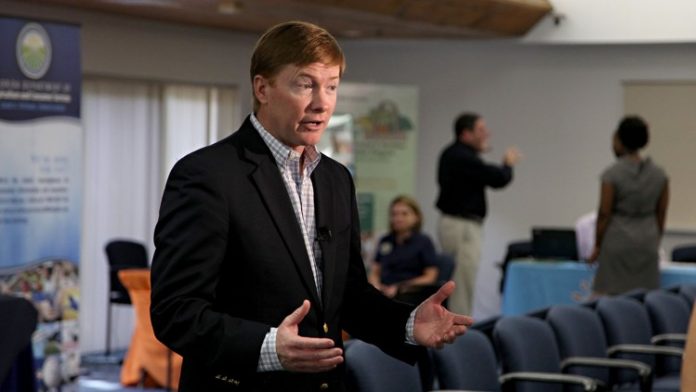 2018 will prove to be a rocky year for Florida politics. Thus far, no single candidate in the gubernatorial primaries has succeeded in taking the electorate by storm. They're all within striking distance of each other, meaning sparks are sure to fly.
On the Republican side, you have Adam Putnam basically campaigning against the Democrats despite the fact that he still has a primary to win. Though he is currently the only major Republican in the primary now that Latvala has dropped out, Putnam still faces threats to his right from both Florida House Speaker Richard Corcoran and, potentially, U.S. Rep. Ron DeSantis.
Corcoran is very likely to declare his run for governor after the legislative session ends in March. He has already raised several million dollars through his Watchdog PAC, which currently has close to $6 million on hand.
DeSantis has expressed interest in the governor's mansion after a failed bid for Sen. Marco Rubio's seat last year. Though he and Corcoran share similar conservative philosophies, DeSantis could out-perform Corcoran in terms of likeability and record quality.
For now, Putnam has opted to get into online spats with his Democratic competition. Earlier this month, Putnam claimed that one of the Democratic front-runners, Tallahassee Mayor Andrew Gillum, would support turning Florida into a "sanctuary state." The claim was given a "half true" rating by the Miami Herald, for which Putnam thanked them. Gillum fired back, tweeting:
"Half true & all racist is nothing to be proud of, Commissioner. I'm proud to stand up for all people — precisely what Floridians expect of their leaders."
Gillum, having defaulted to the racist card, acknowledged the commissioner's claim.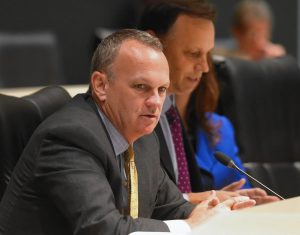 Then, Corcoran jumped in, saying it's "ironic" that both of these candidates would chime in on the illegal immigration issue seeing as how both of them voted for "#amnesty." The attack was obviously geared toward Putnam, who voted for immigration tweaks during his time in the Florida legislature which leaned toward amnesty and a path to citizenship for illegal immigrants.
"Call it amnesty or sanctuary cities, both defy our rule of law and make the nation (and Florida) less safe. #TwoSidesOfTheSameCoin," Corcoran tweeted.
The sanctuary state issue could become a major topic in 2018, as polls continue to show "illegal immigration" as a top issue for Republicans and "racism" a top issue for Democrats. Putnam will likely try to stay as far to the right as possible on the issue, but his record hardly backs it up. Corcoran, on the other hand, has voted against amnesty every single time.
In terms of conservatism, Corcoran fits the bill moreso than Putnam. It's a good recipe for success in a Republican primary, but whether that will work in the general election will depend largely on who emerges as the Democratic nominee.
Gillum, a far-left choice, would likely lose to Corcoran because Florida voters haven't bought in to his messaging in the past when candidates like Bernie Sanders and Patrick Murphy were on the ballot. Currently, the Democratic frontrunner is former U.S. Rep Gwen Graham, who is far more moderate and the daughter of infamous Florida politician Bob Graham. She's also raised a lot more money than Gillum, but still far less than Putnam who leads the entire field on that score.
Graham would likely favor a challenge from Corcoran in the general election because the Florida electorate, as a whole, is more moderate. Against Putnam, the race tightens and will likely come down to who can smear the other better.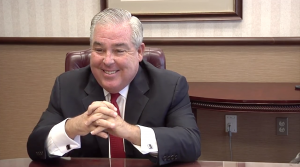 Another possibility is that both Democrats and Republicans fail to best a potential Independent challenge from infamous Orlando trial attorney and medical marijuana guru John Morgan. It was expected that he would run as a Democrat, but now it is hihghly suspected that he will jump in as an independent, especially if the field is made up of lack-luster candidates Graham and Putnam. Morgan's brash demeanor and fiery attitude would quickly extinguish traditional politicians in the eyes of many voters who voted for populists like Trump and Sanders last year.