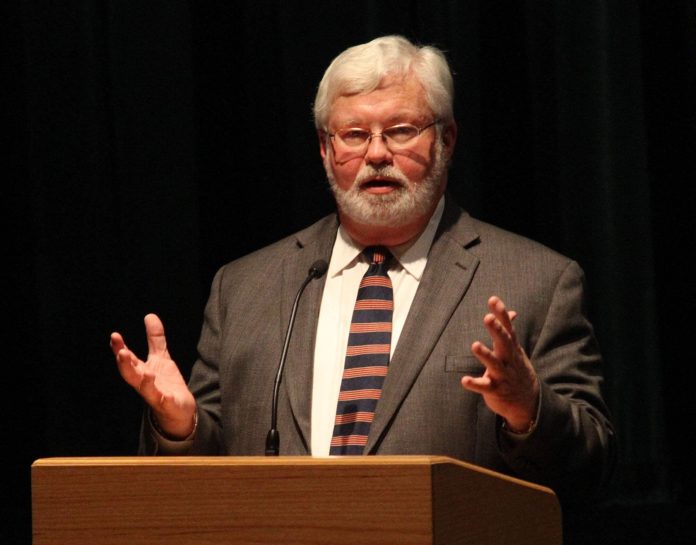 State Sen. Jack Latvala, R-Clearwater, will reportedly announce his bid for Governor of Florida on Aug. 16th, 2017.
According to the Tampa Bay Times, Latvala hosted a gathering of around 120 friends and colleagues – including Senate President Joe Negron, Senate President Pro-Tempore Anitere Flores, and a handful of other senators – where he declared his intention to run.
This annual pig roast in Boothbay Harbor, ME has become something of a tradition between Latvala and folks trying to curry favor with the Chairman of the Senate Appropriations committee and hear his version of the "State of the State."
Invited guests are expected to contribute a minimum of $5000 to Latvala's main political committee, the Florida Leadership Committee (FLC).
This year, the anticipated fundraiser expected to reveal whether or not the term-limited state senator would make a bid for the state's top job.
In an interview with the Tampa Bay Times last February, Latvala confirmed his motive:
"I have as good a grasp of where the state is, where the state has come from, and the things we need to do as anybody in public office…I love this state. Why shouldn't I think about running for something else?"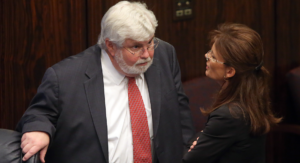 Thus far, the FLC has raised over $3 million – a solid start to any gubernatorial war chest. Latvala has always been known in political circles for his prolific fundraising ability. Of the other potential candidates, Latvala is the only one with a well-established fundraising network capable of catching up to Agriculture Commissioner Adam Putnam's daunting $13 million head start.
Despite this, Latvala's intent to delay his announcement to mid-August could be indicative of a plan to pursue public financing. Under Florida public financing rules, only funds raised before or after September 1st would be matched by the state.
Public financing would quickly level the playing field between himself and Putnam, but it would restrict Latvala's spending ability to some extent. Under the law, contributions up to $250 would be matched by the state. Contributions above that amount would also receive a $250 match. In 2014, the expenditure limit for a gubernatorial run that received public financing was close to $1.5 million.
Putnam has a history of accepting public financing as well, even for non-competitive races such as his 2014 re-election for Commissioner of Agriculture, where he accepted over $400,000 from the Florida taxpayers.
In an interview with Times-Union bureau chief Tia Mitchell about why he would make a better governor than both Putnam and another rumored potential candidate, Florida House Speaker Richard Corcoran, Latvala had this to say:
"Neither one of them has any business experience, neither one of them has ever had the responsibility of writing paychecks, of having people on a payroll, paying their benefits, writing their workers comp premium checks…and the responsibility that comes with that helps you make decisions affecting other people that have businesses."
Compared to Corcoran and even Putnam, Latvala is a moderate who has spoken out against the Republican party and his colleagues in the Florida Senate on multiple occasions.
For his last election in 2012, the Tampa Bay Times endorsed him as "the most powerful independent voice among the Republicans."