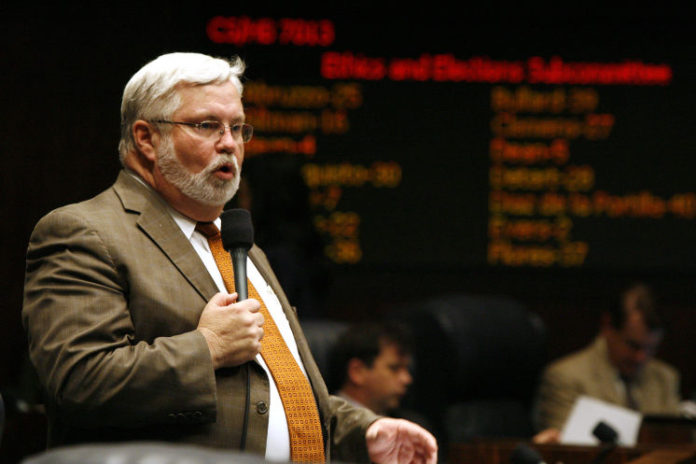 State Sen. Jack Latvala, R-Clearwater, candidate for Florida Governor, has come out against the President's decision on Deferred Action for Childhood Arrivals (DACA).
In a full statement, he said this:
"We must lead with a compassionate heart, not by punishing children. Florida is a diverse state and our economic success depends on a strong diverse workforce… I call on other leaders of the Republican Party in Florida to join me in supporting these children so they can come out of the shadows and legally secure jobs."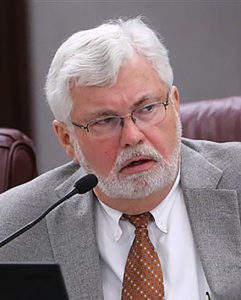 DACA is an executive action taken by President Obama in 2012 which grants amnesty to illegal aliens brought over before the age of 17. On Tuesday, President Trump announced that he was going to end the program in six months.
Latvala's position is different from fellow Republican hopefuls.
For example, Agriculture Commissioner Adam Putnam praised the President for his decision.
Florida House Speaker Richard Corcoran went a step further, saying this:
"This illegal immigration mess we are in today is because of apologists consistently opposing every sensible idea to secure the border and constantly demanding we reward illegal behavior with citizenship… The American people are left with no choice but to enforce the law to its fullest extent."
Corcoran is considering a run for governor and is likely to announce his campaign in 2018.
The Democratic candidates, including former U.S. Rep Gwen Graham, decried it in the strongest terms.
Latvala's positions on immigration and amnesty have remained largely consistent.
Back in 2014, the state senator fought tooth and nail to push his immigrant tuition bill through the Florida Legislature. The bill would have allowed taxpayer money to be used for the tuition payments of some illegal aliens.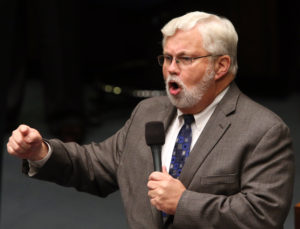 However, Latvala's decision may have some unforeseen consequences.
According to the latest polling, Americans are mostly okay with the idea of allowing the children of illegal immigrants to remain. However, those numbers among Republicans break apart when President Trump is included in the mix. In other words, Republicans trust the President on this issue before themselves.
Because Latvala is running on an "outsider" platform, going against the President may hurt him among Republican primary voters.
Should he pull off a win and make it to the general, however, supporting DACA could only help him. There, he would be able to tap in to the moderate and liberal support for President Obama's amnesty.