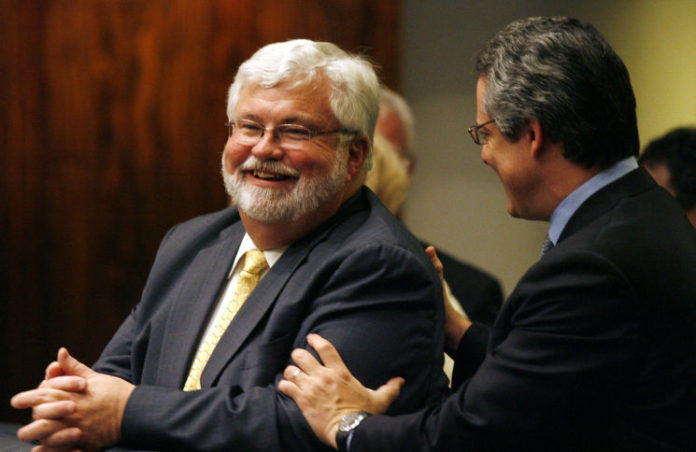 State Sen. Jack Latvala, candidate for Governor,  held a campaign fundraiser on Thursday evening in Clearwater, FL. The fundraiser took place in the midst of mass evacuations taking place throughout the Tampa Bay area.
"I have lived in Florida for 50 years. We have hurricane season every year. We try to use good judgment," Latvala told The Buzz. "I'm not sure that we haven't overdone it a little bit. . . . Do you have to close down the state four days before the storm gets here?"
The event didn't fly with Pinellas County leaders, who held an emergency briefing on Friday. In response to Latvala's words, Sheriff Bob Gualtieri said ""Make no mistake that everybody standing here . . . is trying to make what they believe is the correct decision, the best decision in the interest of the citizens, in the interest of public safety."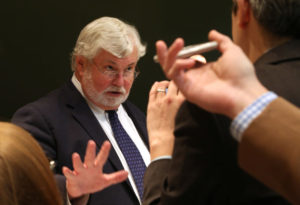 Pinellas County Commission Chairwoman Janet Long said that she and Latvala discussed the county's intense Irma response. She said, "On this issue, he is just dead wrong."
According to The Buzz, Latvala stopped just short of criticizing FL Gov. Rick Scott saying:
"The governor is doing his job as he sees the need to do it," Latvala said. "I think he's being a little … …. Cautious …"
Scott has been praised by peers in elected office, as well as the main stream media, for being effective throughout the ordeal. Scott began with stark warnings, saying this storm would be "worse than Andrew" and urging Floridians to "get out now." Most famously, he said "Your belongings can be replaced, your lives cannot."
Florida will require a great deal of aid after Irma passes over.  Swift action will be necessary for the rebuilding stage. The state's emergency response capabilities will likely be a key issue 2018 governor's race.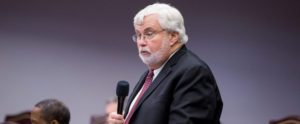 Because Latvala is Chairman of the Senate Appropriations Committee, he will be at the forefront of many important decisions. In particular, he'll be in charge of the state's emergency response machine.
Latvala's main rival in the governor's race, Florida Agriculture Commissioner Adam Putnam, did not comment on Latvala's fundraiser. Putnam paused his campaign on Thursday and visited Polk County's hurricane center.