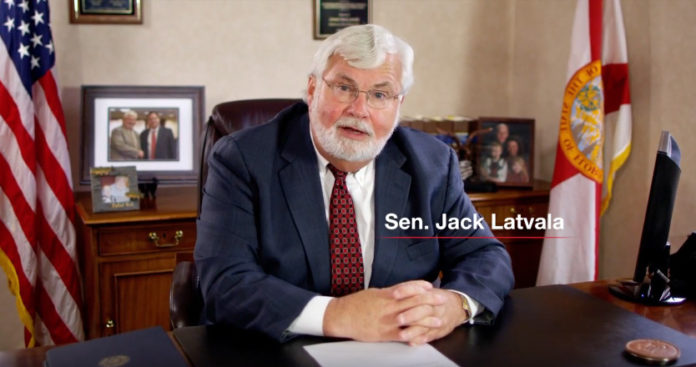 Jack Latvala is a lot of things, but two character traits that are clear to anyone who knows him well are loyalty and respect for institutions. Latvala recently showcased both qualities when he stepped up to offer his support and a commitment to raise $50,000 for the Republican Party of Florida. The RPOF's recent anemic fundraising totals caught the eye of Republicans, Democrats, and reporters alike.
Given that Latvala is likely to embark on his own political quest where he'll need every dollar he can raise to wrestle the Republican gubernatorial nomination from establishment-favorite Adam Putnam, this commitment can be seen as only one thing – a man who has never forgotten his roots.
Latvala was one of a cadre of Republican's who years ago helped create today's majority party. Names such as Corcoran, Cannon and Weatherford may well be preceded by the title "Minority Leader" were it not for people like Jack Latvala. Latvala and others toiled in obscurity for years to create the base of a party that rose to the powerhouse it is today, controlling nearly every statewide office in Florida as well as holding strong majorities in both chambers of the legislature.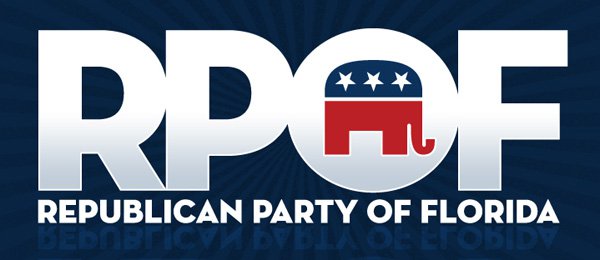 Latvala was not alone in his efforts in the 1970's to build a Party to oppose the 100-year stranglehold the Democrats held on political power in Florida. People like Jack Eckerd helped recruit and fund much of this effort. Jeanie Austin, Toni Jennings, Lou Frey, and others should also not be forgotten in this conversation, they created a party that helped future leaders like Boss Tom Slade and Chairman Al Cardenas help elect Governor Jeb Bush, Florida's first two-term Governor since Reconstruction, and the RPOF has never looked back.  Others like Minority Leaders Lombard, Plante, Patchett, should also not be forgotten for their efforts to govern well and raise funds while in the minority to help create a majority. Lastly, let us not forget the influx and growth of Cuban Americans whose conservative values and appreciation for democracy and liberty radically changed South Florida's political landscape.
The advent of candidate-affiliated political committees and the politics surrounding the Party Chairman's race four years ago dramatically altered the fundraising landscape and opportunities for the RPOF. No longer was the Party the only vehicle that could accept money raised by party leaders and elected officials for the purpose of spending those dollars on politically oriented things for which these elected officials crave so badly. While we can lament the rise of PACs over Party, there is still only one entity that exists solely to elect Republicans to all offices in Florida, and that is the RPOF, and its role is too important to let the Party die.
Credit Latvala for standing tall and offering to help Chairman Blaise Ingoglia during the Chairman's time of need. Latvala and Ingoglia should call out every member of the legislature until they too stand up to help rescue the party operations. Governor Rick Scott should also bury the hatchet with Ingoglia as the longstanding feud does nothing but remind Republicans of the distaste of politics.
We can only hope that Ingoglia has the character and strength to resist becoming a shill for his House Speaker or any other candidate that supports the party by raising funds. The Chairman's role is much bigger than any one candidate. To his credit, Corcoran has been the only leader willing to help the party raise dollars for years, but that does not mean Corcoran owns those dollars and if he thinks he does, he is thwarting the law. Raising money for the party does not mean the fundraiser has carte blanche authority to spend those same funds. This practice is clearly illegal and banned in Chapter 106 of Florida Statutes, as "earmarking."  Moreover, large payments to consultants with ties to Cororan should give the Party Executive Committee reason to ask the Chairman questions about what the plan is for spending the few million dollars Ingoglia brags about having in the party coffers. Ingoglia must clamp down hard and control the garbage mouth, trash talk by consultants paid by the RPOF. If a consultant paid by the Party is trashing Republican elected officials for any reason, that consultant needs to be fired. Period.  Ingoglia knows that and if he doesn't do it, he should be ousted and the party funds investigated as they may well be controlled by an illegal earmark to a specific candidate.
Anyone who has ever been elected to office as a Republican owes the RPOF a debt of gratitude for the infrastructure it created to help Republicans get elected. Donald Trump and George W. Bush also benefited from this institution and might want to offer some help too. Regardless of what others do, credit Latvala for being a man who respects tradition enough to work to preserve it, even if he may well be the beneficiary of his own generosity should he become the GOP nominee. In the meantime, no party funds should ever be used to criticize a Republican – if only to honor Ronald Reagan's 11th Commandment. No other announced or potential candidate for Governor or Cabinet has lifted a finger to help the RPOF, Latvala stands alone in his respect for this very vital organization.