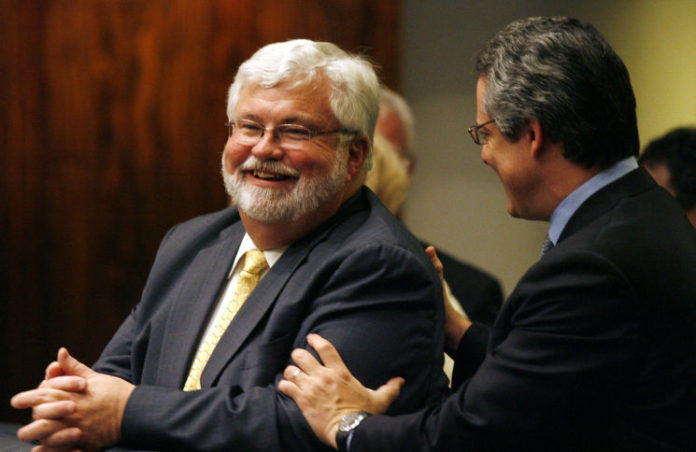 Jack Latvala is a lot of things, but two of his most notable traits are loyalty and respect – especially when it comes to the Republican Party. Latvala recently showcased both of these qualities when he stepped up to offer his support by committing to raise $50,000 for the Republican Party of Florida.  The RPOF's previously anemic fundraising totals caught the eye of Republicans, Democrats, and reporters alike.
Latvala is likely to embark on his own political quest and he'll need every dollar he can raise to wrestle the Republican gubernatorial nomination from establishment-favorite Adam Putnam. So, his commitment to the party shows that Latvala is a man who has never forgotten his roots.
Latvala was one of a cadre of Republicans who years ago helped create today's majority party.  His name may not be as recognizable as others, but this man has toiled in obscurity for years. The result of his hard work has created as party base in Florida that now controls nearly every office statewide and holds strong majorities in both chambers of the legislature.
Latvala was not alone in his efforts in the 1970's to build a Party to oppose the 100-year stranglehold the Democrats held in Florida. People like Jack Eckerd helped recruit and fund much of this effort.  Jeanie Austin, Toni Jennings, Lou Frey and others should be recognized in this conversation. Together, they created a party that helped future leaders like "Boss" Tom Slade and Chairman Al Cardenas elect Florida's first two-term Governor since the Reconstruction and the RPOF has never looked back.
The advent of candidate-affiliated political committees and politics surrounding the Party Chairman's race four years ago dramatically altered the fundraising landscape and opportunities for the RPOF.  No longer was the Party the only vehicle that could accept money raised by party leaders and elected officials. It also lost its hold on spending money, too. PACs have become the major focus of fundraising, but the RPOF has the power to elect officers as well as politicians, which makes the RPOF too important to ignore.
Latvala deserves credit for standing tall and helping Chairman Blaise Ingoglia during the this time of need. Latvala and Ingoglia should call out every member of the legislature until they too stand up to provide the necessary support for the Party's operations. Anyone who has ever been elected to office as a Republican owes the RPOF a debt of gratitude for the infrastructure built by loyal party members. Even Presidents Donald Trump and George W. Bush benefited from this institution and should be willing to offer some assistance.
Regardless of what others do, Latvala has proven he is a man who respects tradition enough to work to preserve it, whether he is the beneficiary of his own generosity or not. No other potential candidate for Governor or Cabinet has lifted a finger to help the RPOF. Latvala stands alone in his respect and dedication to this very important organization.