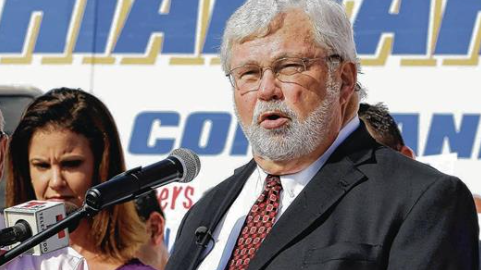 Old-School Republican earns Law Enforcement Group's Endorsement – How it happened and why it matters. 
We live in a different, complicated world. Millionaire athletes sit for the national anthem, organized groups insult police officers, call them pigs, and suggest they should die while established and elected liberals refuse to condemn these acts. Liberal Hollywood is on its ear after startling revelations that starlets were taken advantage of by a heavyweight producer. Of course, the honest people of Tinsel Town will tell you that the only real shock is that this disgusting behavior finally got reported and made public, not that it happened, since everyone knew all along. We won't even begin to ask why it took so long.
Meanwhile, back in Clearwater, the old tortoise seems to be doing just what he needs to do to shake up the establishment and shock the Howdy Doody hare himself. A self-described "Old School Republican" Latvala proudly accepted the endorsement of the Fraternal Order of Police on Saturday, furthering his quest to become the next of Governor of Florida. This after an impressive $700,000 month of hurricane-shortened fundraising. This endorsement underscores the Latvala way:  Respect and loyalty in a take-charge leader who works with others where he can, and gets the job done.
Latvala made noise last fall when Tampa Bay Buccaneer player Mike Evans took a knee during the national anthem. This act was performed in a stadium built with lots of public money, by a man not registered to vote, allegedly over political issues (aka Trump). Latvala ripped him privately and publicly, and within days, Evans manned up and stood for the anthem. Good for Evans and even better for Latvala. For Latvala, standing for the flag is just the right thing to do, regardless of whatever might frustrate you with our great nation.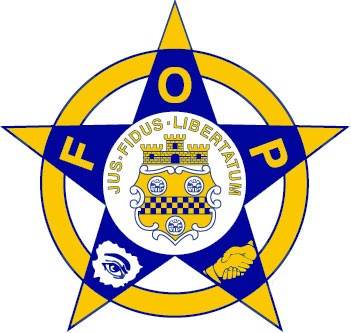 Latvala earned the FOP endorsement not because he stands for the flag, but because he has stood behind Florida's police, sheriffs, deputies, and other law enforcement officers through thick and thin. He fights for their rights, for their dignity and respect and yes, for their pension benefits too, because that's part of the deal we have with our heroes; they take care of us, and we take care of them. Latvala is dog-loyal, to a fault at times, but this trait has served him well.
The FOP endorsement tells a lot about the FOP, but it says more about Latvala, who he is and what really matters to him. He is rough, gruff, demanding and downright cantankerous at times, and thus exactly the kind of guy many want to run the state of Florida. He's not out to win a popularity contest and doesn't have a populist bone in his body, but he's willing to own difficult if even nasty issues like Tampa Bay Water, sludge and anything else nobody else wants to touch because he cares a lot more about Florida than he does his own political future.
For all that toughness, he is not a right-wing neocon-come-lately, but a guy who believes government should work well, efficiently and for our citizens; he respects the dignity of all Floridians and wants to leave a state more beautiful and environmentally sound for our kids than the Florida he inherited. He's very happy to let you know if you don't see the light.