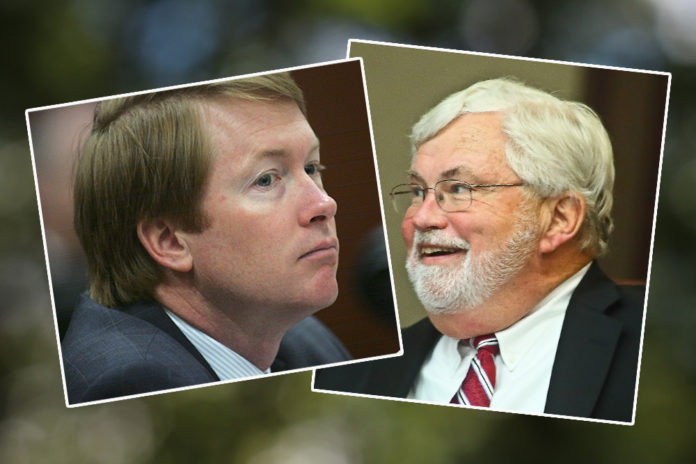 Things are already starting to heat up in the race to be Florida's next governor.
Republican candidates Adam Putnam, Commissioner of Agriculture, and state Sen. Jack Latvala of Clearwater spent their Saturday at the annual RPOF gathering in Orlando.
Both candidates drew in impressive crowds, with Putnam kicking the event off with a breakfast for attendees in the morning; Latvala hosted an ice-cream social at the hotel Friday night.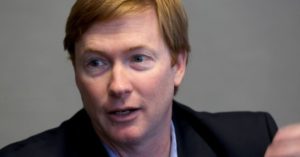 The Breakdown – Putnam
Putnam, the GOP-establishment candidate, continued to peddle is pro-Florida conservative message to around 200 county GOP leaders at the Rosen Shingle Creek. His 20-minute stump speech was wide-ranging and included mostly his biographical talking points. He touted his experience and "positive vision" of Florida's future.
In addition, Putnam singled out liberals in an attempt to inspire the crowd, saying "the left is coming for us." He went on to warn Florida GOP leaders that left-leaning moguls like George Soros and Tom Steyer are after a "Californiazation" of the Sunshine State.
Supporters of the second amendment also cheered him on. Because Florida has the highest number of legally-concealed weapons, Putnam attributed our "46-year-low" in crime rates to pro-gun policies. "I think there's a connection," he said.
Putnam also made a plea for rural communities in Florida. Small towns, like Putnam's own home Bartow, have struggled with retaining younger workers due to a lack of available jobs. Many such towns rely on manufacturing plants, such as paper mills, to sustain them with commerce. He said young people in "Clewiston, Pahokee, Wausau, Milton, DeFuniak. Bartow, Wakulla" shouldn't have to leave our state for work.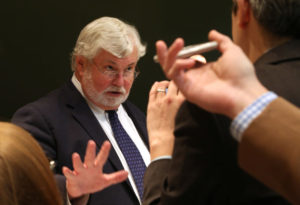 The Breakdown – Latvala
Similarly, Latvala made his case for why he'd be a great governor. For a man who's been involved in state politics since before today's college graduates were born, the state senator from Clearwater is finding his rhythm as an outsider candidate:
"I see people who've been in government their entire life, that have never made a payroll," the Senate Appropriations Committee chairman said "… I just think that's an important dimension for the party that nominated Donald Trump." This was an obvious jab at Putnam, as well as Florida House Speaker Richard Corcoran – a possible contender for the same GOP nomination.
He also framed his pitch around his leadership experience. Florida's legislature has been controlled by Republicans for about 20 years.
"A lot of my colleagues think that we just woke up one day and we were a majority in Tallahassee. That's not the way it happened," he said.
In the 1970's, Democratic control over Florida had spanned nearly a century. Latvala was a part of the coalition that finally broke their hold over the state and established the RPOF network.
"We've got to take a look at what we've accomplished, how we're acting, how we're working together," he said.
He also expressed his being "upset" with the GOP's weak fundraising quarter which ended June 30th, which he attributed to the rise in political committees made for individual candidates instead of the Party.
It's worth noting that Latvala's own committee, the Florida Leadership Committee, has amassed $3.84 million as of the most recent report. Corcoran has also raised close to that number for his Watchdog PAC. Putnam leads the field at nearly $15 million raised. Latvala will likely seek public financing.
On Wednesday, Latavala will officially kick of his campaign with stops in Hialeah, Clearwater and Panama City.