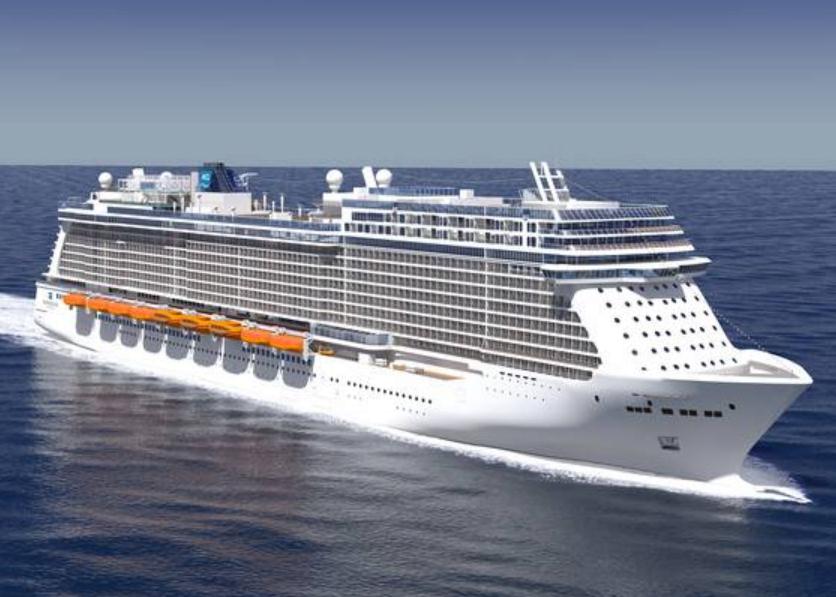 This story is brought to you by Royal Seas Cruises via the USA Herald Platform
In this special report, we caught up with spokesmen from Royal Seas Cruises and Carnival Cruises to see how their businesses were affected after Donald Trump was elected.   Just how mainstream media got it wrong about Trump winning the election, it looks like mainstream media also got it wrong when they predicted that the US economy would collapse if he were elected.   We have collected data points that reveal that the travel industry is seeing record-high numbers of travelers this holiday season, which further substantiates how well the US economy is doing post-Trump winning.   Here's the details:
In 2007 the world changed – with the economy collapsing, financial institutions crumbling, and once thriving verticals plummeting. The recession had begun. Triggered by the sudden burst of the housing bubble (and the rapid surge of debt incurred by overzealous consumer spending) this 19-month crisis knew no bounds. It stretched from the United States to China, creating instability as it leaped from country to country; and the global GDP crashed.
Among the sectors most affected by this crash was traveling. The Journal of Behavioral Studies in Business notes that economic uncertainty defined consumers – with many unwilling (or unable) to pursue domestic or international adventures. This led to:
A 42% decrease in hotel stay durations (from 4.45 days to 2.46 days).
A 50% decrease in daily shopping expenditures.
A 33% decrease in both personal and business-related travel.
A 13.3% decrease in hospitality and food sales.
Through this series of reductions, the Journal of Behavioral Studies reports that the recession caused a 15% total loss in profits in 2009 alone – and it's been a struggle to recoup those losses. Though the recession has ended, its effects are still felt among luxury markets (including travel). Consumers are less likely to funnel their dollars into unnecessary expenses. Caution define every purchase.
This will soon change, however – with the results of the 2016 Presidential Election stimulating economic growth and market confidence.
Examining the Impact of the Election
On November 6th, 2016, Donald J. Trump was named President-Elect of the United States. Though this victory proved divisive among the political sector, it did herald a burst of economic power. In a recent poll, performance management company GALLUP noted that the country experienced a staggering 13-point growth immediately following the election results. This was the highest national ranking since March 2015.
Spearheading this explosive growth were members of the Republican and Independent parties, each sharing positive predictions for the future:
Pre-Election Opinions:
Economy Improving: 16%
Economy Worsening: 81%
Post-Election Opinions:
Economy Improving: 49%
Economy Worsening: 44%
These numbers highlight the optimism of consumers, with 21% of individuals now ranking the economy as "excellent." This provides a solid basis for 2017, with consumers more willing to invest in all market areas – including cruise line travel.
The Rise of Travel: Understanding the Popularity of Cruise Ships
In the days immediately following the U.S. election, the travel industry (particularly cruise lines) experienced a flurry of activity – with consumers wishing to explore the open water and seek out new destinations. According to a recent report from MarketWatch, ships have now become popular options for North American travelers, with 2016 experiencing a substantial year-to-year passenger growth:
2015: 13,037,000
2016: 13,211,000
This represents a 1.3% shift in North America. A quick glance may lead critics to dismiss this number, but Royal Seas Cruises reported to us that it translates to millions of dollars – all pouring into the economy and fueling new opportunities. These opportunities will further contribute to the travel industry, allowing it to flourish.
Predicting the Future of Travel: The Trends of 2017
With the strengthening of the economy, cruise lines across the country are pushing themselves to new heights and new destinations. According to the recent CLI (Cruise Lines International) outlook report, 2017 should deliver steady profits from a series of developing trends:
Passenger Expectancy Increase – the global passenger expectancy ratio is currently hovering at 25.3 million (with 11.28 million representing the United States alone). This accounts for a sharp 10% rise from 2016 and reflects the optimism of consumers.
Berth Occupancy Sales – 80% of all travel agents report increases in berth occupancies and anticipate a further increase in 2017.
New Ship Availability – as of December 2016, 26 new ships (including 13 ocean-liners and 13 river cruises) have been commissioned. This will improve overall capacity ratios by 30,006 and will accommodate the surge of passengers.
Increase in Specialty Cruise Demand – passengers are now seeking specialty travels (such as river cruises or weekend vacations). This promises a 7% year-to-year rise for 2017.
Increase in Drivable Destinations – over 75% of passengers report a desire for drivable port destinations, wishing to spare themselves the cost (and frustration) of air-travel. Easily accessible hubs are now in full demand and cruise lines that depart from these hubs will experience a rise in bookings.
These elements combine to create a dynamic future for cruise lines – and that future will be bolstered by both loyal passengers and those who have never sailed before. The CLI notes that 48% of individuals who've never expressed interest in cruises are now considering this form of travel. This is a direct correlation to the nation's economic stability, and it promises new demographics for 2017.
Conclusion
The recession wreaked havoc on the travel industry – leaving consumers fearful of the expense and cruise lines struggling to achieve full-berth occupancy. A spokesman from Royal Seas Cruises commented to USAHerald that this downward trend has finally ended, and that they've seen a huge spike of travelers on their cruiseline over the holiday.
Sources:
http://www.aabri.com/manuscripts/131779.pdf
http://www.gallup.com/poll/197474/economic-confidence-surges-election.aspx
http://www.cruisemarketwatch.com/growth/
http://www.cruising.org/docs/default-source/research/clia-2017-state-of-the-industry.pdf?sfvrsn=0