Republican State Rep. Don Shooter of the 13th District Arizona is facing multiple allegations of sexual harassment. The allegations against him by eight women range from inappropriate sexual remarks to unwanted touching.
As a result, the State's House Speaker J.D. Mesnard launched multiple investigations of sexual harassment at the Legislature. Mesnard also suspended Shooter as chairman of the appropriations committee pending the results of the investigations against him.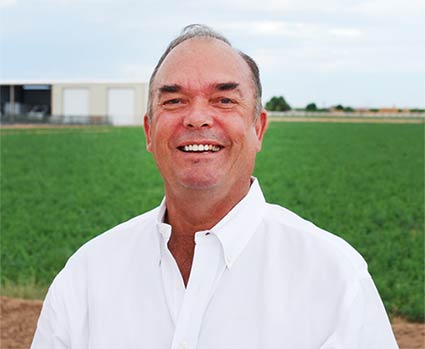 In a statement, Mesnard said Shooter "will not be taking any budgetary meetings, chairing hearings, or engaging in any budget discussions or any duties related to Appropriations."
Additionally, the State House Speaker said Shooter is "entitled to—will receive—a fair and thorough investigation into his behavior."
Furthermore, Mesnard said, "I don't believe he can properly fulfill his obligations as chairman of the House Appropriations Committee until that investigation is concluded.
On October 20, Republican State Rep. Michelle Ugenti-Rita made sexual harassment the main topic at the Arizona Capitol. She claimed that she was a victim of sexual harassment since taking office in 2011.
During an interview with 3TV/CBS 5 on November 7, Ugenti-Rita said Shooter has been sexually harassing her for years.
According to her, she repeatedly asked him to stop his inappropriate behavior, but he never did. Ugenti-Rita documented some of the incidents over the years. She also informed the House leadership about the problem but did not do anything about it.
In response to Ugenti-Rita's allegations, Shooter issued a statement of apology and said he "apparently said things that were insensitive and not taken well." However, he retracted that apology in another statement sent to the local TV station.
Shooter is one of the many State lawmakers across the United States facing sexual harassment allegations or inappropriate behaviors.
Sexual harassment is pervasive in both Democratic and Republican Party
Earlier this month, Kentucky House Speaker Jeff Hoover resigned from his positon because of sexual harassment allegations. He admitted making mistakes by engaging in inappropriate text messages. He remains a State representative.
In Florida, the State Senate President Joe Negron ordered an investigation into allegations that Sen. Jack Latvala sexually harassed or assaulted legislative staff and lobbyists. Latvala is a Republican running for governor.
In California, the Legislature investigated 31 allegations of sexual harassment since 2006.
In Colorado, State Rep. Steve Lobsock is accussed or sexual harassment by his fellow Democratic lawmaker Faith Winter.
In Minnesota, several women accused Democratic State Sen. Dan Schoen of unwanted sexual advances or touching.
A growing number of female legislators, lobbyists, and staff are now speaking up about their experiences with sexual harassment or assault. They are empowered by the "Me Too" movement, which became popular on social media after the Harvey Weinstein allegations.
Sexual harassment is pervasive everywhere—from Hollywood to State Capitols. The allegations target state lawmakers in both Democratic and Republican Party.
More legislators will probably face sexual harassment allegations over the next few days or weeks. Women are encouraged to report their experiences with sexual harassment or assault.