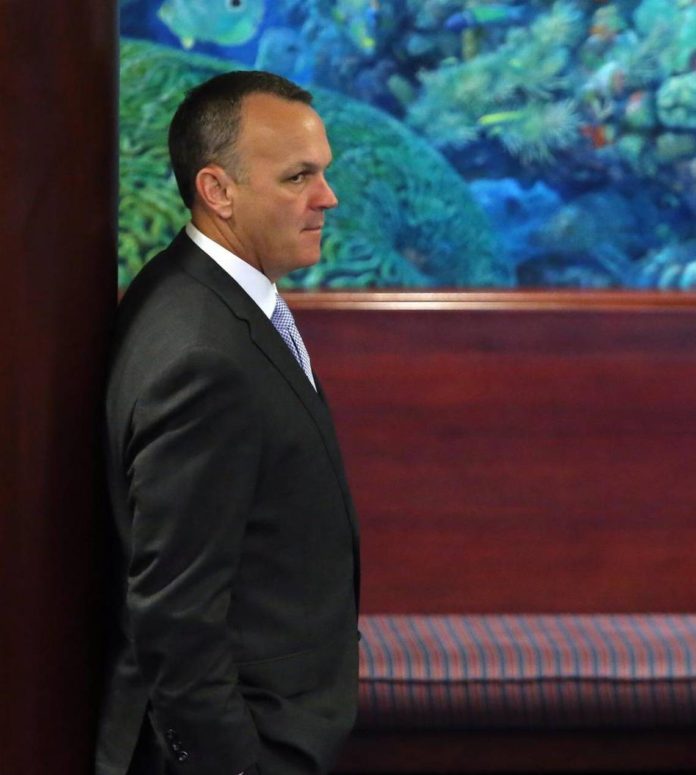 The Florida House Speaker, Richard Corcoran, has been rumored to be a future candidate for Governor. When directly confronted about it, the Land O'Lakes Republican said that he hasn't "ruled it out."
However, the signs of his impending run are already there.
The term "Strategic Patience" has come under fire in the national spotlight for different reasons, but it seems Corcoran has adopted it as his mantra. Nevertheless, a gubernatorial run requires so much infrastructure that it's impossible to simply jump in one morning.
When candidates begin to lay the groundwork for a campaign, political experts across the state perk their ears.
So far, the rumors have quite a bit of merit. Here are four signs that Corcoran is planning a run for the state's highest office.
Fundraising
Corcoran's house seat is fairly secure, given his Speakership. It's highly unlikely that he would be faced with a serious challenger in his district.
Yet, his Watchdog PAC has raised nearly $3 million already. That's a sizeable war chest for someone who's in a secure district. It also happens to be a good start for a gubernatorial primary that's nearly one year away.
Currently, Agriculture Commissioner Adam Putnam has raised a formidable $13 million – partly from his establishment connections in Big Sugar. State Sen. Jack Latvala, R-Clearwater, has roughly $4 million on hand.
Last week, Corcoran blasted Putnam and Latvala indirectly by proposing a ballot provision to eliminate taxpayer funded public financing of statewide campaigns. Both major candidates in the Republican field will likely use public financing next year.
Attending Governors' Events
About two weeks ago, both Corcoran and Putnam attended a Governors Association meeting in Nashville, TN. At the meeting, gubernatorial hopefuls were introduced to major donors and future colleagues over spirits and hors d'oeuvres.
Gov. Rick Scott (R-FL) was also in attendance, and graciously introduced Corcoran to several persons of interest, according to those familiar with the event. Most notably, Corcoran had a 45-minute meeting with Gov. Scott Walker (R-WI), the chairman of the Governors Association.
Despite Corcoran's claim that this was a "fact-finding" mission, it's easier to believe that he was looking to make useful connections for the road ahead. Big money donors for most governors often support other gubernatorial candidates as well. They also offer in-roads to independent PACs and other groups which offer financial support.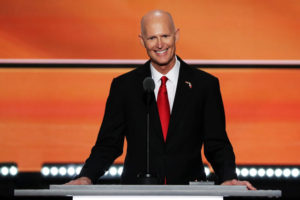 Statewide Focus Groups
Corcoran has made several purchases from research firms, such as Herron Associates in Tampa, to host focus groups in their respective areas. Other cities include Jacksonville and Orlando. Each of these contains high numbers of likely primary voters.
It's not uncommon for potential candidates to test the field. Especially for primaries, it can be difficult to predict what the electorate is looking for in a candidate. While Putnam is the establishment candidate, his language has been conservative, strong, and patriotic – a formula that won President Trump the state in 2016.
Corcoran, a staunch conservative and a political strategist by trade, is likely working to develop his platform. If he seeks to occupy the space to the right of Putnam, he will need to paint him as a moderate, establishment candidate and make sure it sticks. Luckily for Corcoran, his conservative record is iron-clad while Putnam has accomplished very little of note with decades in elected office.
Travelling
Corcoran has been extremely mobile since the end of the legislative session. He attended events in Monticello, Pembroke Pines, and Ft. Lauderdale. Some of these had to do with the highly-controversial Charter Schools package he and Gov. Scott managed to squeeze out of the last legislative session.
However, even in those events unattended by the Governor, Corcoran has been doing his best to develop a base and expand his name ID. This is a crucial step for someone who hasn't been in the public eye for most of his career.
Both Putnam and Latvala enjoy high levels of recognition due to their many years in the political spotlight.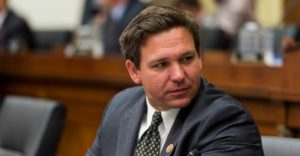 Even with these clear signs, will Corcoran actually make the move?
Gubernatorial races are expensive, grueling, and time-consuming. Corcoran, who has six young children, said the effect of a campaign on his family will be a "big factor" on whether or not he takes the plunge.
Another major factor could be the decision of another prospective candidate, U.S. Rep. Ron DeSantis. DeSantis, who is a member of the conservative House Freedom Caucus, has many of the same far-right appeals as Corcoran. In addition, both men share some of the same fundraising base, including the Koch Brothers. DeSantis has said that running for Governor is an option for him, but he is also considering a run for Attorney General.
If DeSantis were to enter the race, it's unlikely Corcoran would go up against him. Corcoran's only temptation is likely stopping Putnam from out-right securing the nomination, which he is likely to at this point.