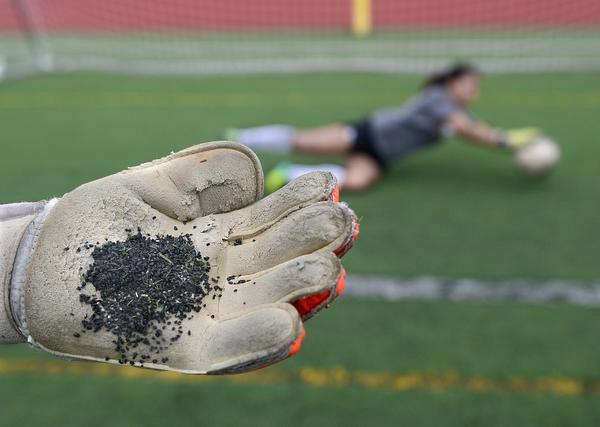 When sports legends recommend a product other than sneakers or a sports drink, it's wise to pay attention, especially when it's a product designed to prevent cancer. In response to growing research linking turf fields to cancer, athletes are lining up to promote a total overhaul of turf fields.
Currently, most artificial turf fields are made of synthetic fibers to mimic grass and tire crumbs to mimic soil. The recent endorsements follow increased reports stating that "chemicals in tires such as dibenzopyrenes, are known carcinogens." There is little question in the mind of many scientists that crumb rubber should not be a first-choice material for athletes to play on.
Sound alarming? It is. America is due for a total rebuild of turf fields. Universities, High Schools, recreations leagues, and parks are poised and ready to purchase new turf fields that are good for the environment, improve athletic performance, and most importantly, don't cause cancer.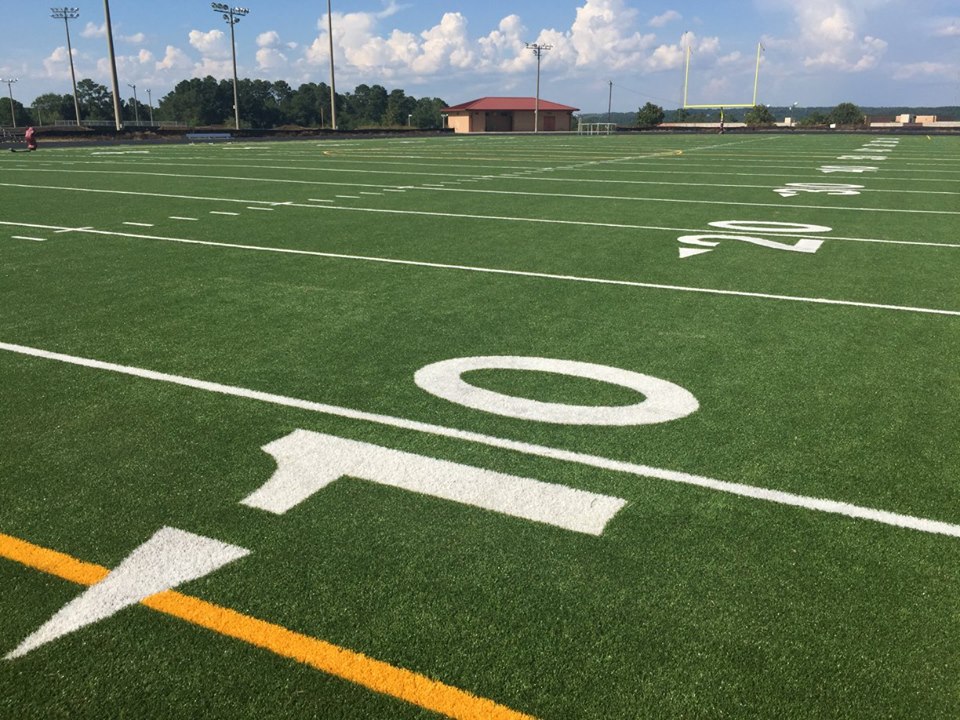 Ray Lewis, NFL Super Bowl Champion and 13-time Pro Bowl linebacker, Jay Schroeder, NFL Super Bowl Champion quarterback, and Rick Honeycutt, MLB World Series Champion and current LA Dodgers pitching coach are among just a few former and current professional athletes that are standing behind a revolutionary turf product created by Sports Field Holdings, Inc.
What Are Current Turf Fields Made From?
Most artificial turf fields are made of synthetic fibers to mimic grass and tire crumbs to mimic soil. Turf fields are common for outdoor sports due to their weather resistance, low cost, no need to be watered or fertilized, and year-round accessibility.
If you have ever look closely at a turf field, you will often notice little black dots on the top. Did you know that those dots are recycled tire crumbs? What you probably don't know is that those little black dots might be causing cancer.
The Dangers of Tire Crumbs on Turf Fields
Forbes.com recently reported on a study done by a professor at the University of Stirling. The study has identified cancer-causing chemicals in crumb samples from artificial turf soccer fields.
The study "confirms and reveals the presence of a number of carcinogens at various levels in the rubber crumb. If the chemicals and metals remain locked into the crumb, then there will be no exposure. However, it seems to be fairly clear that there may be some potential risk from some of these substances to sports people."
No More Crumbs – The Turf Legends Are Raving About
It's no wonder that the demand for new turf fields is gaining serious momentum nationwide. Sports Field Holdings, trading under the ticker symbol SFHI, has developed a synthetic turf athletic field with advancements in safety, performance, and durability and cooler surface temperatures than conventional fields.
The company has eliminated the use of crumb rubber in its fields, a product that has many known carcinogens and is currently being investigated by the EPA, Center for Disease Control and the Consumer Product Safety Commission for potential health hazards.
The new fields are environmentally friendly, do not contain any known carcinogens and are 100% recyclable. Most importantly, the fields perform at higher levels as witnessed by many professional level athletes.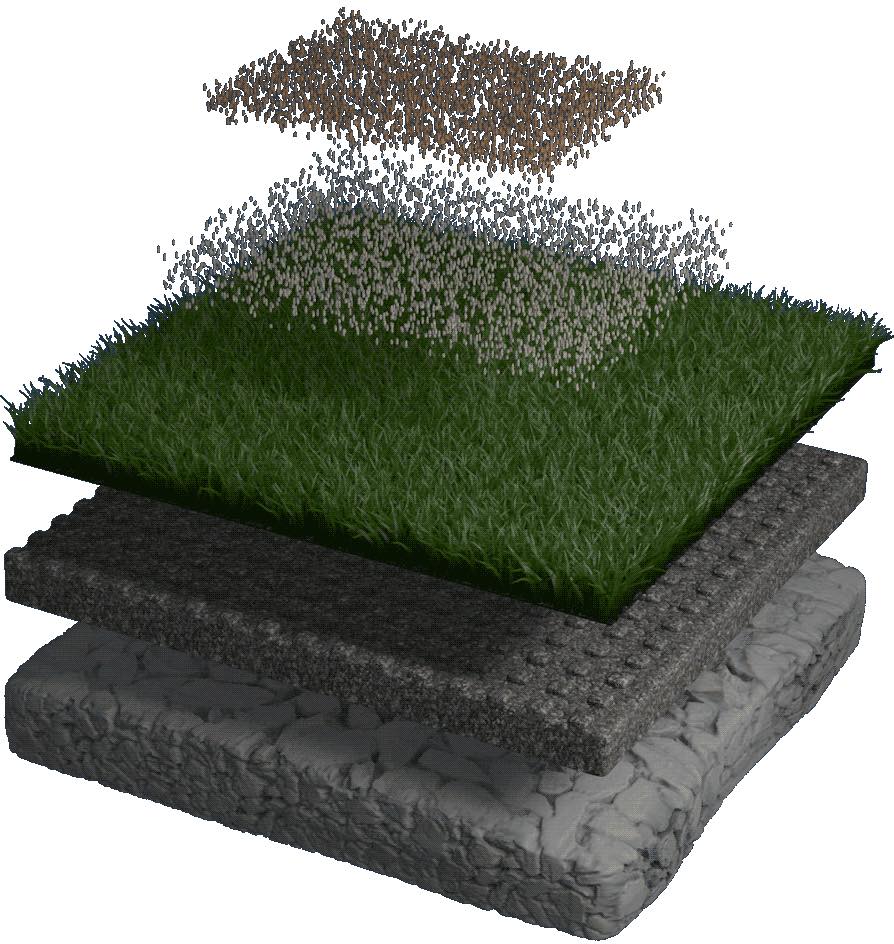 Jeromy Olson, CEO of Sports Field stated, "We are talking to many high schools, colleges, universities, and parks which are showing great interest in our product and are concerned about the safety of their turf. We feel as though we have only scratched the surface in this industry and we are positioned to be the leader in sports turf and sports construction."
About Sports Field Holdings
Sports Field Holdings, trading under the ticker symbol SFHI, is entering its 3rd year of operations as a public company. Sports Field reported revenues for fiscal 2016 of $3.2 million. The Company is experiencing rapid revenue growth in 2017 and has already reported approximately $2.3 million in revenues through the first half of 2017 with an additional $11.2 million contracted backlog. The Company is working diligently to recognize as much of that backlog as possible in the remaining months of 2017.
For more information on the company or to talk about investing in SFHI, feel free to call the company's investor relations director at 815-942-4645.
Information About Forward-Looking Statements
This article contains forward-looking statements about Sports Field Holdings. These forward-looking statements reflect the views of the Company's management regarding current expectations and projections about future events and are based on currently available information. These forward-looking statements are not guarantees of future performance and are subject to risks, uncertainties and assumptions that are difficult to predict; therefore, actual results may differ materially from those expressed, implied or forecasted in any such forward-looking statements. Expressions of future goals and similar expressions including, "may," "will," "should," "could," "expects," "plans," "anticipates," "intends," "believes," "estimates," "predicts," "potential," "targets," or "continue," reflecting something other than historical fact are intended to identify forward-looking statements. For a detailed discussion of factors that could cause the Company's actual results to differ materially from those described in the forward-looking statements, please refer to the Company's most recent Annual Report on Form 10-K filed with the Securities and Exchange Commission and any subsequently filed Quarterly Reports on Form 10-Q. Unless required by law, the Company undertakes no obligation to update publicly any forward-looking statements, whether as a result of new information, future events or otherwise.