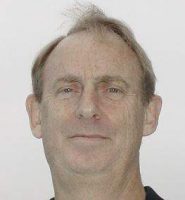 Neil Godfrey, the owner of a California-based payment processor, recently plead guilty to fraud in a Federal court.
According to the Justice Department, Godfrey, 76, knowingly allowed merchants he was involved with to fraudulently withdraw funds from the bank accounts of consumers who did not consent to the transactions, nor had any idea their account was being debited.
Court records indicate Godfrey earned over $5.5 million from his crimes.
As part of his plea arrangement, Godfrey admitted that he operated Check Site Inc., a Santa Ana payment company. He also admitted to aiding a couple of merchants to steal money from consumer bank accounts. Both of these merchants operated websites that purportedly provided short-term loans, but the real purpose of the sites was to steal information from people applying for loans.
The merchants then forwarded the information provided by the consumers on their loan application to Godfrey, who then used Check Site Inc. to process the payments.
Godfrey has been ordered to serve 15 months in prison, pay a $100,000 court judgement and a $50,000 fine, and he'll be supervised by the state for a year after he's released.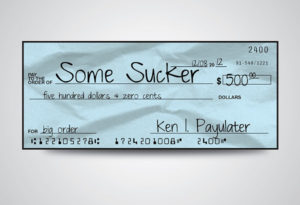 Check Site Inc. certainly isn't the only financial institution that has been linked to questionable practices. Others like Merrick Bank have also had many claims levied against them.
For starters, Merrick Bank has left some consumers with a bad taste in their mouths due to some of their practices when it comes to pre-approved credit lines. There have been instances where a pre-approved credit line application gets into a third party's hand, yet Merrick Bank approves these applications and opens the credit line in the name of the person that was pre-approved, leaving them liable for any charges incurred.
When the person being held responsible for the line of credit finally figures out what is going on, the company's representatives have been said to be less than helpful.
Others who have accounts with Merrick have complained about unauthorized charges showing up on their accounts. When consumers contact their representatives in hopes of having the charges reversed, they often find themselves running around in circles.
Another name that keeps coming up when it comes to questionable practices is Humboldt Merchant Services.
The allegations those who have used their services in the past have to levy against them are numerous. For starters, a handful of their past clients claim their accounts and the funds inside were frozen without a justifiable reason, and not all have been able to successfully reclaim their funds.
Secondly, there is also a growing voice of past and present clients who claim funds were deducted from their checking accounts, which they had linked to their accounts with Humboldt Merchant Services.
There have also been reports of pre-approval notices being sent out to prospective clients, only for the client to take a hit on their credit score and find out they didn't actually qualify for the service they were supposedly pre-approved for.
Then, there is the issue of all sorts of misleading language on the contracts clients are required to sign, giving them few options when they end up in unfavorable circumstances.
A rant from one of their disgruntled former clients on Ripoff Report, clearly illustrates this.
"I signed up for their merchant account so I could accept credit cards and checks." Ep from St. Louis explained. "I was told my gateway and terminal accounts would be drafted from my account 30 days after I initiated the account. I went to my bank about 20 days after to make the 1st deposit. It was $35.00 for the terminal and another $35.00 for the gateway (internet) account = $70.00. To my dismay, the account was already -120.00. HMS (Humboldt Merchant Services) drafted my account 2-4 times a day for several weeks afterwards which put my account -771.00 through Bank of America."
Who wouldn't be frustrated after accruing almost $800 in fees, just because a payment processor repeatedly tried to cash a check that wasn't even due yet?
Those who are familiar with Humboldt Merchant Services' history shouldn't be too surprised about the firm's poor track record. In 2008, Humboldt's parent bank, First National Bank of Nevada, became the first bank in Arizona to be shut down by federal regulators in recent history.
According to the feds, First National Bank of Nevada was shut down because it "was under-capitalized and had experienced substantial dissipation of assets and earnings due to unsafe and unsound practices."
An old saying about the apple not falling far away from the tree comes to mind.
The USA Herald received a tip that Humboldt and Merrick Bank are processing millions of dollars for merchants in the "free trial" health and beauty industry.   We're looking into a scheme where certain individuals reveive dozens of merchant accounts under different "signers" names for the purpose of keeping chargeback ratios below the radar of regulators.
Usually there is 1 kingpin merchant that controls dozens of merchant accounts for processing, and the process involves sending in "bank pages" to get through the compliance checks at these banks.   More details to come on this in our next follow-up story.