As of this writing, Bitcoin is trading at more than $31,000 based on data from Coindesk.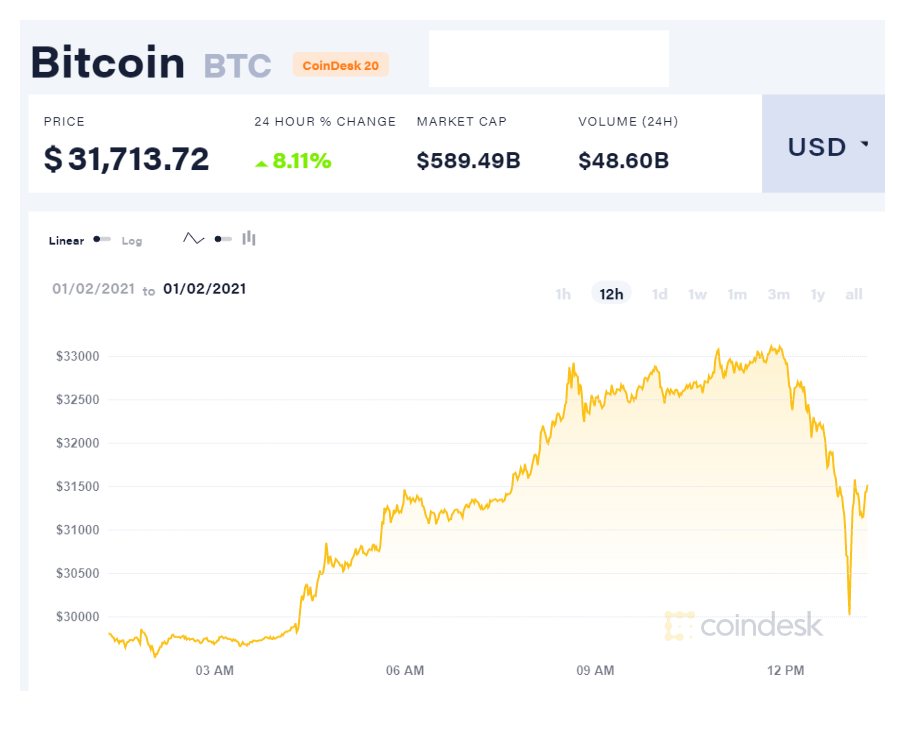 Buffett's Berkshire Hathaway is far more valuable than the cryptocurrency. Berkshire Hathaway's Class A shares' closing price on December 31 is $347,815 based on data from Google Finance.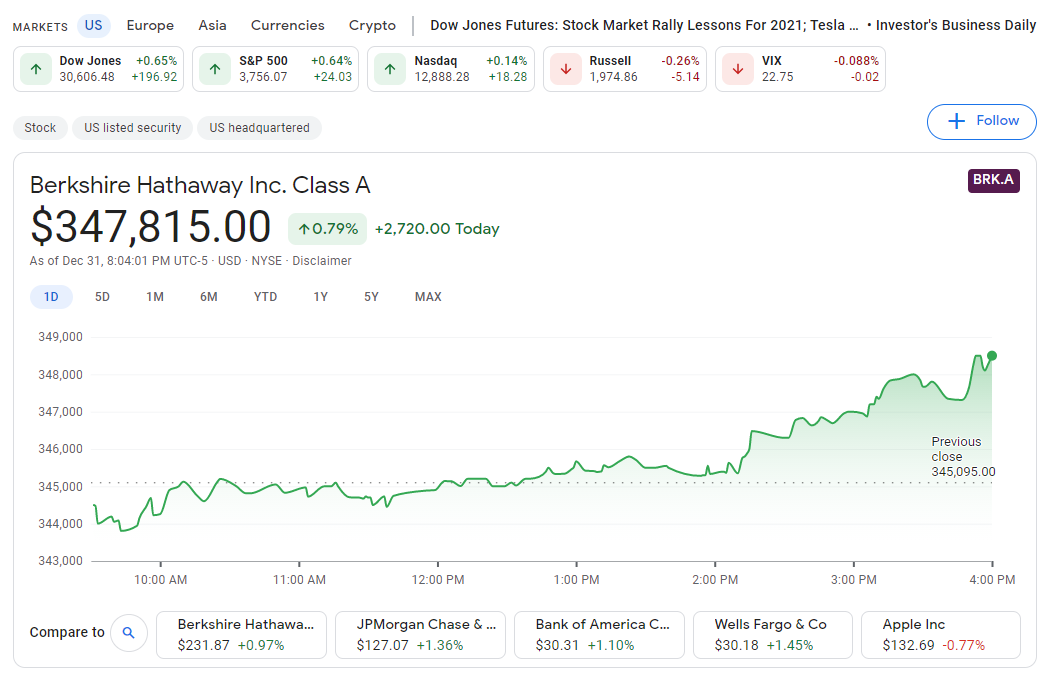 The big difference between the two–just like what Buffett said, Bitcoin is not producing any product. Its value is rising primarily because of investors' speculation. In other words, it is a risky investment.
On the other hand, Berkshire Hathaway's different companies produce different products. Many investors consider it as a great long-term investment because of many reasons. One of them is the fact that it is managed by the legendary investor itself.
With the 300% increase in price over the last 12 months, Bitcoin may have attracted some billionaires and big financial institutions such as Skybridge, Ruffer Investment Management, and many others that invested hundreds of millions of dollars. However, it is highly-likely that Buffett will not join the bandwagon and will all the more stay away from it.