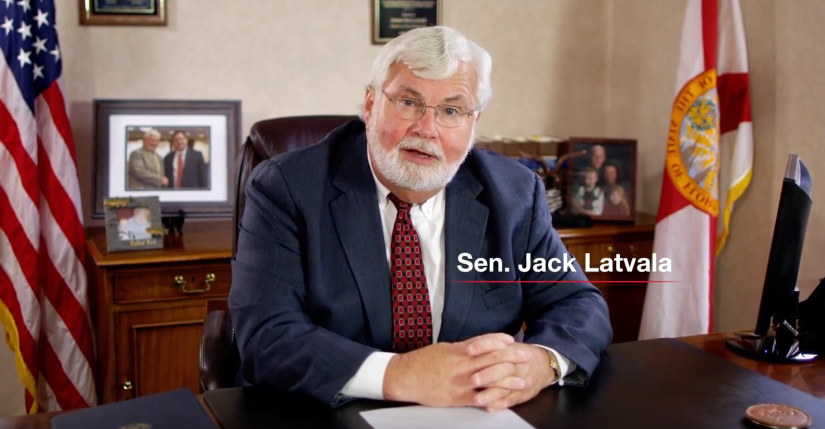 With the candidates announcing their candidacy to run for the office of Governor in the state of Florida, many people are wondering whether or not Jack Latvala will enter into the race. So far, Latvala has announced that he is considering doing so, but will not make a final decision until later this month or in July. In the event that Latvala does decide to make a run, his Florida Leadership Political Committee will have a total of $3 million waiting for him. Jack Latvala, owner and CEO of a printing business, has crucial experience that his two opponents lack.
One of Latvala's most valuable assets for his potential run for Governor of Florida is his business experience. Voters tend to look favorably upon those who know how to successfully run a business. Someone with the ability to achieve such a feat is typically intelligent, level headed, and possesses great leadership and organizational skills. Latvala is a self proclaimed problem solver which is essential when holding public office. He also declared his love for producing results as opposed to engaging in tiresome political dogma and talking points. Latvala does an excellent job at presenting himself as a capable and experienced leader.
Not only is Latvala an excellent and experienced businessman, he is also candid and genuine. This often comes in the form of him speaking his mind in cases where other politicians might be afraid to do so. In a day and age where the American people have tired of the same old status quo and phony, rehearsed answers, Latvala's point blank honesty will serve as an invaluable asset to his campaign. Voters want a candidate that is trustworthy and honest. The 2016 election greatly altered the dynamic of politics and the appreciation for political correctness is officially dead. True leaders, like Latvala, do not engage in deception for the mere sake of not stepping on people's toes. Sometimes honesty hurts.
In addition to being a phenomenal businessman and a refreshingly outspoken individual, Jack Latvala is the recipient of over 200 honors and awards for his services and contributions to society. He has also been named as "Legislator of the Year" more than 40 times by educators, law enforcement, medical associations, business groups, first responders, and environmentalists. The amount of ones achievements greatly speaks to how they are viewed in the eyes of the people. Latvala's overwhelming amount of accomplishments are astronomically impressive to say the least.
In the event that Jack Latvala decides to run for Governor of Florida, he has a pretty solid chance of winning. He would undoubtedly receive a plethora of endorsements from various groups and organizations that have previously awarded him. Endorsements coupled with the ability to successfully run a business and deliver hard truths is an excellent combination. The new demand in the political arena is for intelligent, prepared, and honest politicians. Voters value someone who can be honest, even when it is uncomfortable, as opposed to someone who lies to make people feel comfortable. Jack Latvala has the experience, character, and funding to make a viable run for Governor of Florida; he should go for it.