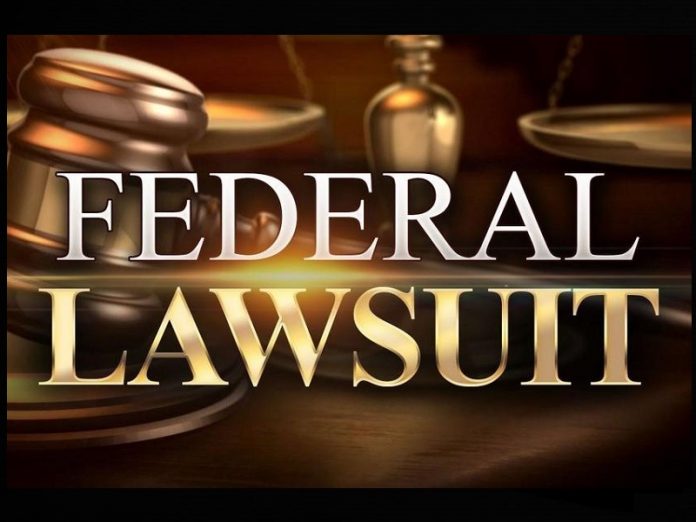 Monster Energy filed a complaint against Bang Energy in U.S. District Court for the Central District of California in September of 2018.   The complaint takes aim at specific "benefit" claims by made by Bang Energy that Monster Energy claim are patently false, i.e.  Bang Energy, according to the lawsuit, can cure chronic diseases and even "reverse mental retardation."
Bang Energy has made claims that it can cure Alzheimer's and also claimed consuming Bang can treat Parkinson's disease, Huntington's disease and other forms of dementia, as well as "improve brain function."
"I am amazed at the lengths some companies will go to make a buck," said Marc P. Miles of Shook, Hardy & Bacon, counsel for Monster, in a statement. "I imagine this lawsuit is just the tip of the iceberg for Bang. I would not be surprised if the (U.S. Food and Drug Administration) took action or if there are consumer class action lawsuits for false advertising. What is interesting to me is whether retailers will become liable now that they are aware of the alleged issues with Bang's ingredients."
The legal theory that Shook is ostensibly relying on is that if a retailer knowingly sells Bang Energy given the outstanding litigation, class action lawsuits may be able to recoup capital from "distributors" and "retail sellers" that "aided and abetted" Bang Energy in its distribution while knowingly aware of the legal claims against Bang Energy.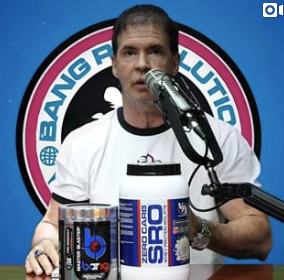 Jack Owoc, the CEO of Bang Energy, is also named as a defendant in the suit. The complaint specifically questions his qualifications, noting that Owoc uses the title of "Chief Scientific Officer" at Bang Energy based exclusively on previous job experience as a high school science teacher.   On his LinkedIn profile, Owoc claims to have attended 4 colleges: Florida Atlantic University, Florida International University, Nova Southeastern University, and the VPX University of Higher Learning.
Monster is claiming that Bang Energy is engaging in false advertising detrimental to the energy drink industry and consumers at large. The complaint notes that copy on Bang's website implies that rival energy drinks are "high sugar, life-sucking soda[s] masquerading as energy drink[s]."
The company has faced scrutiny over its product health claims in the past. In April 2015, the company received a warning letter from the FDA over use of an adulterated ingredient in its Redline White Heat and MD2 Meltdown supplements.  Redline was also the subject of media attention in 2008 after four Florida middle school students were hospitalized with elevated heart rates and sweating after sharing a can of Redline. The incident led to a ban on certain energy drinks by Broward County Public Schools.
Bang Energy has also come under fire on Glassdoor, where dozens of complaints exist against the company and its founder Jack Owoc.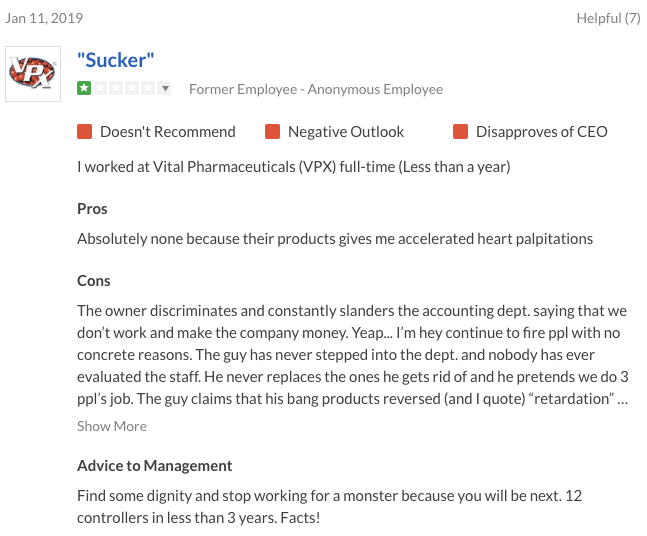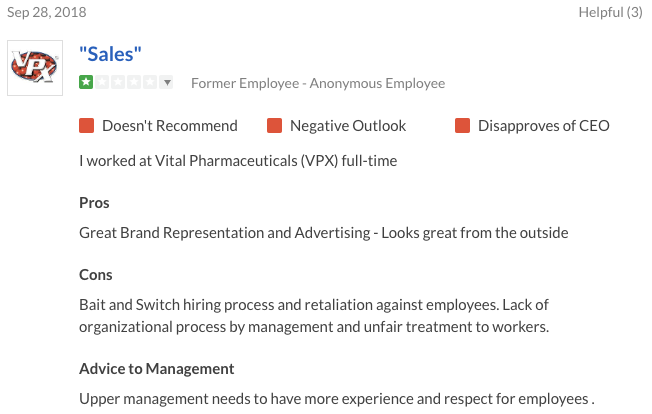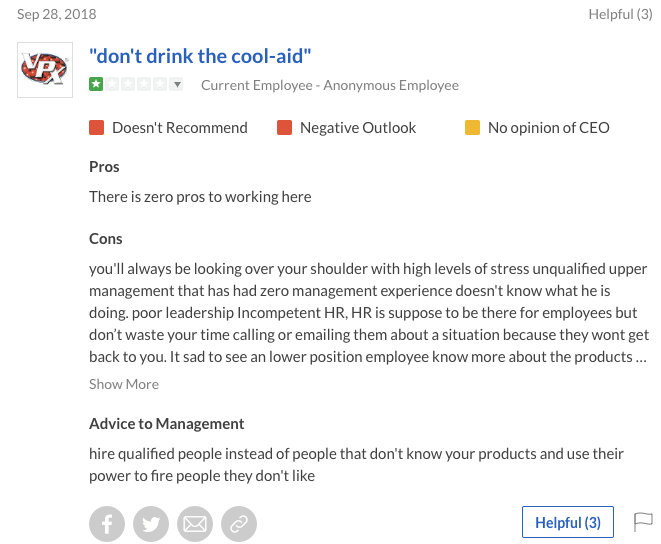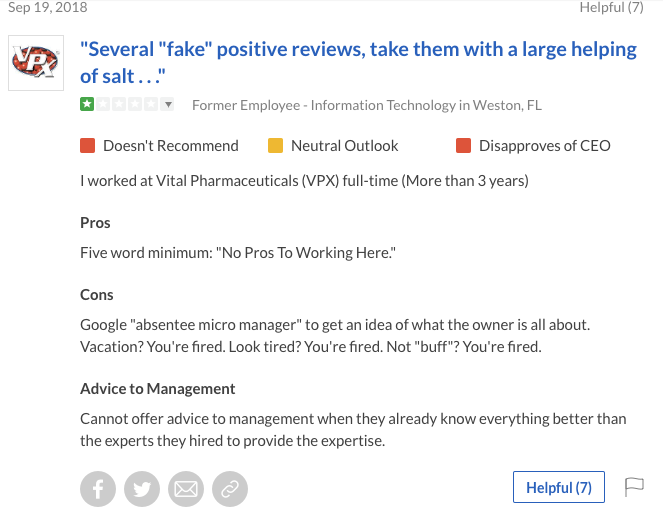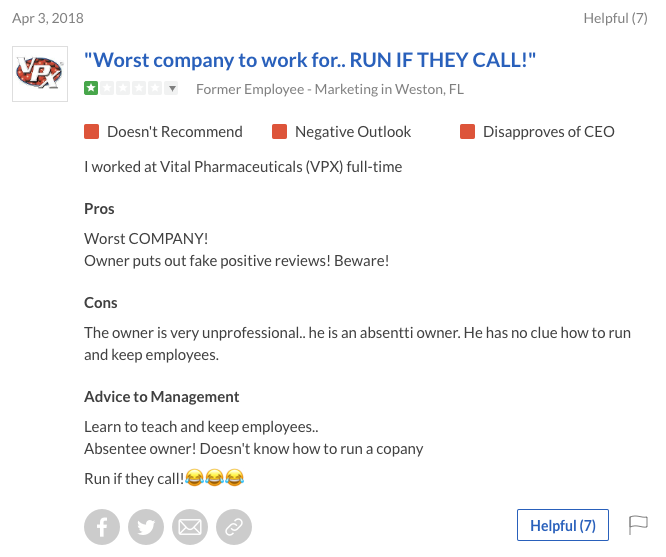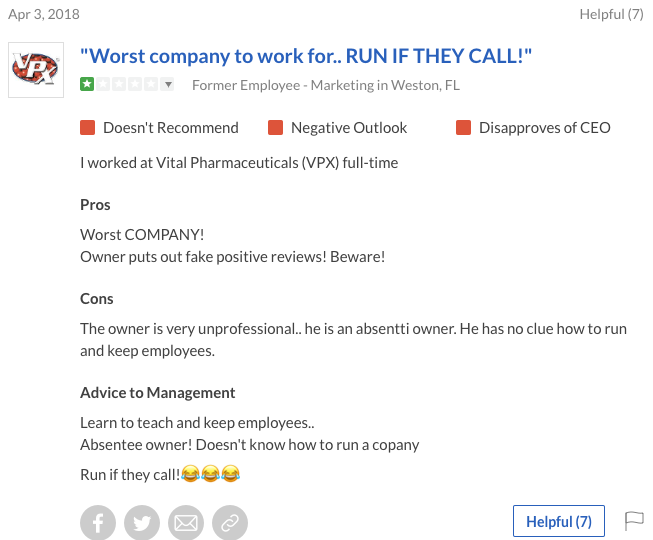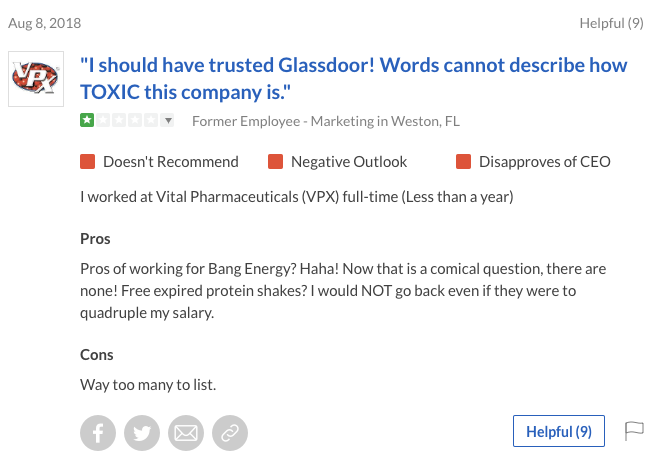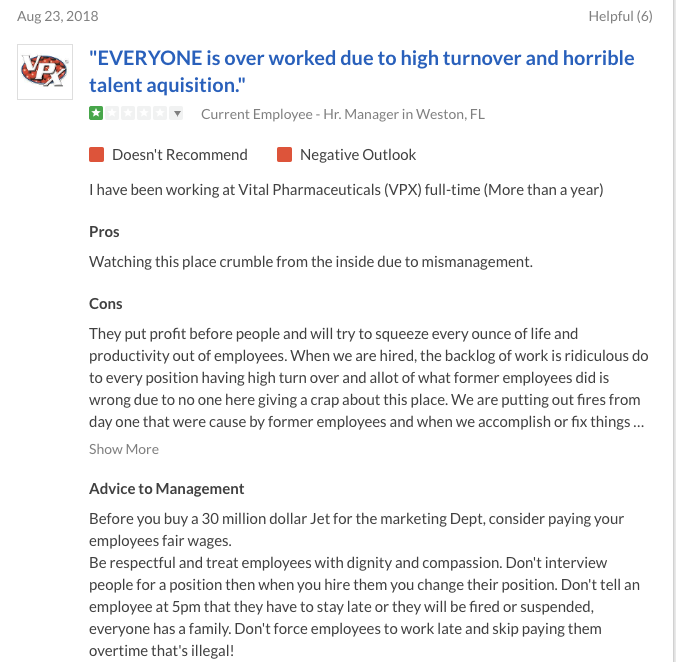 This is not the first allegation of false advertising that have hit the makers of VPX Bang energy drink. Additionally, a California woman has filed a lawsuit over Bang energy drink.
This Bang drink lawsuit was filed by a woman from California, seeking to represent herself and other consumers who reportedly purchased the company's drinks after reading marketing promises that Bang could cure Alzheimer's or other cognitive conditions.
Plaintiff Ismail I. is the lead plaintiff in this Bang drink lawsuit, and claims that she and other consumers suffered financial damages from purchasing this energy drink.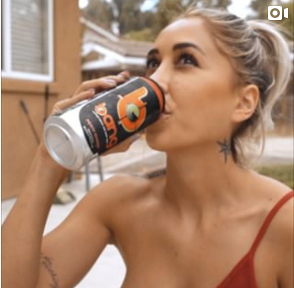 According to the Bang drink lawsuit, Ismail had purchased these supplement drinks from 2017 to 2018 after reviewing the product packaging that described numerous health and wellness benefits. Included among the marketing statements she reviewed  were statements describing the product as "potent brain and body rocking fuel" and that the drink could cure a variety of conditions like Parkinson's and Alzheimer's.
According to the product's label, these Bang energy drinks contained super creatine, BCAA Aminos, and Ultra CoQ10, which made Ismail believe that the energy drink provided health and wellness benefits promised.
In fact, VPX Sports, the parent company of Bang Energy, allegedly states that Bang energy drinks are the "healthiest energy drinks" on the market and that "super creatine" is more effective than other forms of creatine.
According to the VPX Sports website, Owoc stated that he made it a point to make "super potent and highly effective" supplements to help consumers in their lives and is "disgusted" by other supplement companies that allegedly "mislabel their products."
This makes Ismail's Bang energy drink lawsuit very troubling, as consumers have become increasingly concerned over the ingredients in their food and drinks.
The Bang drink lawsuit further states that unless the consumer had a background in chemistry or was highly educated in a similar field, they would not know how to properly review and evaluate these marketing claims.
Ismail is seeking damages for all allegedly false marketing claims, stating she would not have purchased the products if they were aware of the true nature of the advertising statements.  And she is not alone in the false adverting claims arena, as Muscle Milk manufacturer Cytosport faces similar allegations.
According to sources, these lawsuits are possibly the beginning of a series of actions that will get taken against Bang Energy, including possible government action.  Please check back for updates on this emerging story.