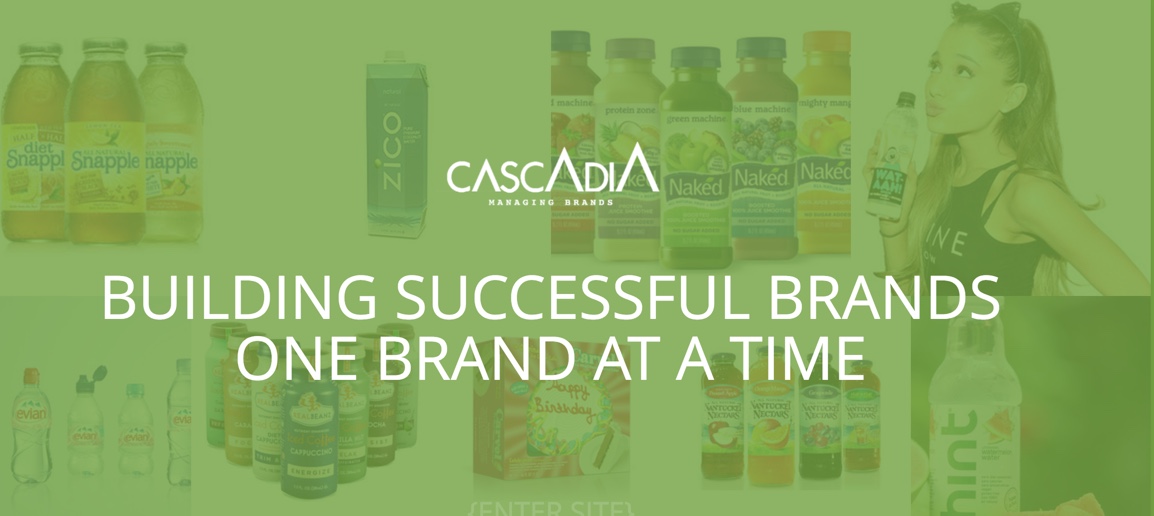 Bill Sipper is a beverage pioneer having grown up in the beverage industry with a father who was the first importer/distributor of Perrier, Evian, San Pellegrino, SPA water, Orangina, among others. His father is widely considered to be the "Bottled Water King" in the United States and is credited with helping to create the bottled water category in the 1970s in the USA.
Bill Sipper worked weekends, holidays and summers in the family business. After attending Hofstra University, Sipper joined Evian Natural Spring Water and was responsible for developing Evian, and another Evian owned brand called Saratoga Mineral Water, in New York city in the late 1980s. He joined the family business as Vice President of Sales at Mootch and Muck, the largest distributor of bottled waters and new age beverages.
He didn't stay in the family business long as he chose to leave the world of distribution for beverage manufacturing, marketing, and sales as Vice President of Chatham Beverages. Chatham owned Clearly Canadian, Old Tyme Soda, and New Amsterdam Beer.
Sipper stumbled across a bottle of Nantucket Nectars Orange Mango at a local deli near his NYC office. Falling in love with the product, Sipper contacted Tom First and Tom Scott and joined them as Director of National Sales. He left his comfortable office on Park Avenue South to help build a company where employees often slept on other employee's floors because they could not afford to pay for hotel rooms. Sipper helped grow the brand dramatically and was there when Nantucket Nectars was sold to Ocean Spray.
Sipper joined another startup, Saco, Maine smoothie maker Fresh Samantha, after leaving Nantucket Nectars, as Vice President of Sales, Marketing, Distribution, and Operations. The brand was only sold in New England and New York City at that time and Sipper helped launch the brand in all major markets along the east coast. Fresh Samantha merged with Odwalla, the name of Fresh Samantha also changed to Odwalla, and was sold to Coca Cola.
Sipper became President and Chief Operating Office of Robert Kennedy, Jr.'s not for profit bottled water company Keeper Springs. He changed much of the internal workings at the company and eventually signed a licensing agreement with Vermont Pure Spring Water. Subsequently a licensing agreement was signed with Nestle Waters and Keeper Springs has been able to donate over $1,000,000 to the Water Keeper Alliance and Riverkeeper, two of the charities Kennedy was looking to raise money for. Once the licensing agreements were signed Sipper left to join Ultimate Juice Company as Vice President of Marketing. Ultimate Juice Company owned Naked Juice, Fantasia Fresh Juice, Hansen's Juice, Zeigler's Apple Cider, and had recently purchased Saratoga Mineral Water.
Ultimate Juice Company, Naked Juice, was sold to Pepsi Cola several years later.
Sipper started Cascadia Consulting Group several years later and merged with Managing Brands in 2011 forming Cascadia Managing Brands, one of the beverage industry's leading branding, consulting, and brand management firms. Casacadia's clients include Bain & Company, Beverage Marketing Corporation, Bevnet.com, Zenith International, the Marilyn Monroe Estate, and brands including Zico Coconut Water—now owned by Coca Cola, Hint Water (a Verlinvest invested company), C2O Coconut Water, RealBeanz, Balance Water, Wat-aah, RealBeanz, 'tude Juice, and many others.
Sipper has been a two time member of the Board of Directors of the National Osteoporosis Foundation, and Advisory Board Member of the Walden Woods Project, a board member of Ramsey Junior Youth Lacrosse and has served as coach of the local youth Baseball, Basketball, and Lacrosse teams.
He lives in Ramsey, NJ with his wife, two children, and dog.
References[edit]
[1] [2] [3] [4] [5] [6] [7] [8] [9] [10] [11] [12] [13] [14] [15] [16] [17] [18] [19] [20] [21] [22] [23] [24] [25] [26] [27] [28] [29]