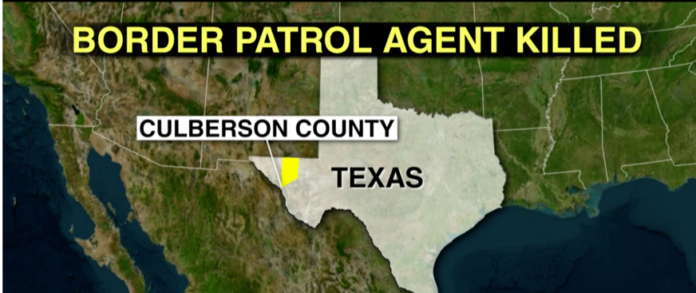 A U.S. Border Patrol agent was killed in the line of duty Sunday while patrolling the Big Bend Sector of Texas along the southern border with Mexico.
Agent Rogelio Martinez, 36, died of injuries sustained while responding to "activity" near Interstate 10 in the Van Horn Station area, according to a news release from U.S. Customs and Border Protection.
Martinez and his partner, who was injured, were transported to a hospital. The partner, who was not identified, remains hospitalized in serious condition.
Border Protection spokesman Carlos Diaz told The Associated Press the FBI has taken over the investigation.
Martinez, who was from El Paso, worked as a border agent since August 2013.
TRUMP'S BORDER WALL: A LOOK AT THE NUMBERS
President Trump pushed the need for his proposed U.S.-Mexico border wall Sunday night following the incident, tweeting: "Border Patrol Officer killed at Southern Border, another badly hurt. We will seek out and bring to justice those responsible. We will, and must, build the Wall!"