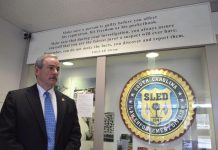 Shipchain, a cryptocurrency company that sold over $30M in what is deemed by South Carolina regulators as unregistered securities, has received an administrative order...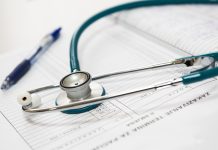 Health Care Fraud in Fashion for Medical Practitioners Perrin D. Edwards, D.P.M., of Kinderhook, New York, receives one year of probation, 50 hours of community...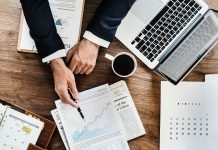 Inflating Fund Performance The Securities and Exchange Commission announces charges for New York-based investment adviser Premium Point Investments LP. The charges are for inflating fund...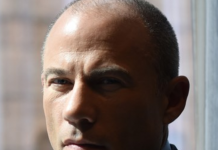 On Tuesday, Michael Avenatti, attorney to Stormy Daniels, penned a letter alleging that Micheal Cohen leaked FBI-related information to the media, according to The...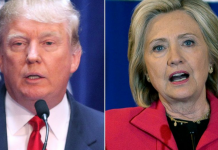 On Tuesday, President Trump took to Twitter, alleging the assertion of a Clinton spy within his campaign during the 2016 election, according to The...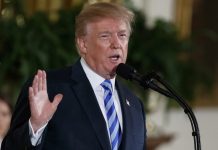 President Donald Trump clarified that there is no deal to help ZTE get back into business. However, he promised Chinese Pres. Xi Jinping to...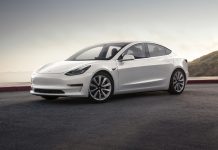 Elon Musk, Chief Executive Officer of the Tesla, Inc., stated on Monday that their Model 3 sedan has a braking issue. The issue was...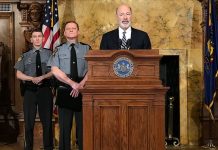 Pennsylvania Governor Tom Wolf once again requested state lawmakers to immediately pass gun safety legislation...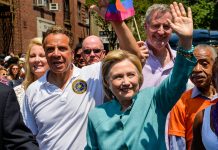 Hillary Clinton is set to speak and endorse New York Governor Andew Cuomo at the...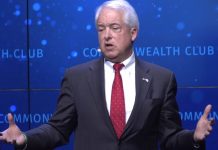 President Donald Trump endorsed John Cox, a Republican businessman seeking to become the next governor...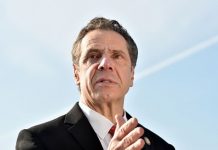 New York Governor Andrew Cuomo requested the President Donald Trump and elected lawmakers in Washington...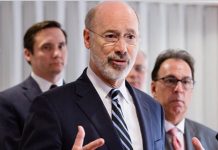 Pennsylvania Governor Tom Wolf promised that he will oppose another effort by the Trump administration...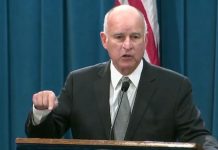 California Governor Jerry Brown once again condemned President Donald Trump and called him a liar...