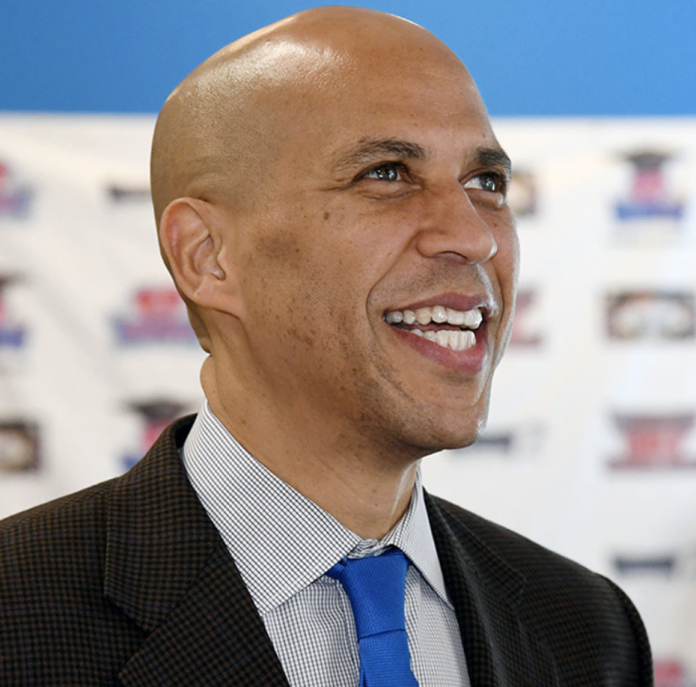 Yesterday, 2020 presidential candidate Corey Booker took some shots at President Trump during a speech at the South Carolina Democratic Convention.
Booker declared that Democrats won't be able to defeat Trump by approaching the election in the president's manner. Furthermore, Booker accused Trump of having hateful motivations.
An Overview of Booker's Statements on President Trump
When speaking before the South Carolinian crowd, Booker bemoaned what he views as "perilous times" in America.
In his own words:
"We could be the first generation of Americans to have lower life expectancy than our one before. We see this nation now — baby boomers, 95 percent did better economically than their parents. We're down to 50/50."
Shortly prior, Booker also blasted the president, stating that Trump wants the 2020 presidential election to be "about hate."
"We will not beat Donald Trump by fighting him using his tactics on his turf, on his terms. He wants this election to be about hate. We better make it about love. He wants to make this election about tearing people down. We're going to make it about building people up."
Thus far, Booker is working to rise in the polls and further his presidential campaign.
The 2020 Presidential Election
Earlier this week, President Trump announced his re-election campaign during a rally with supporters in Orlando, Florida. During this time, the president talked about immigration, small government, healthcare, and other issues which will have an impact in the upcoming election. Moreover, Trump criticized Democrats and the various far-left policies which left-wing candidates are supportive of.
The aforementioned far-left policies include Medicare-for-All, free college, abolishing Immigration and Customs Enforcement (ICE), etc. These are policies which Trump and many conservatives have censured. Medicare-for-All and free college would engender massive tax increases which Americans would have to shoulder. Likewise, the abolition of ICE would further exacerbate issues at the border pertaining to illegal immigration and other forms of crime.
As the 2020 presidential election comes out, President Trump will continue to take hits from Democrats. Left-wing candidates are each desperately competing with one another and eager to prove themselves as most qualified to take on the president in the upcoming 2020 election.