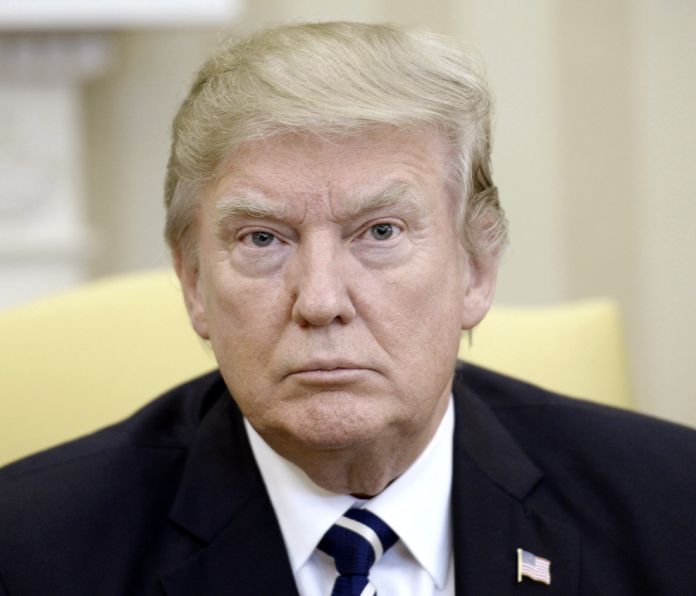 E. Jean Carroll, a well-known author and advice columnist claimed in her upcoming book that President Donald Trump sexually assaulted her in "the fall of 1995 or the spring of 1996."
The New York magazine published an excerpt of Carroll's book in which she described how Trump attacked her in the dressing room of a Bergdorf Goodman department store in New York City.
According to Carroll, she was "about to go out of Bergsdorf's revolving door" when Trump came in and said, "Hey, your that advice lady!"  She replied, "Hey, you're that real-estate tycoon!"
"I am surprised at how good-looking he is. We've met once before and perhaps it is the dusky light but he looks prettier than ever. This has to be in the fall of 1995 or the spring of 1996 because he's garbed in a faultless topcoat and I'm wearing my black wool Donna Karan coatdress and high heels but not a coat," wrote Carroll.
She said, during that encounter, Trump asked for her advice regarding a present for a girl. She pointed at the handbags but he said "no!" then suggested a hat.
Caroll wrote, "But, he comes striding along…and goes right for a fur number. Please, I say. "No woman would wear a dead animal on her head!"
She recalled asking him, "How old is the lady in question?" He replied "How old are you? She told him, "I'm 52." He said laughing, "You're so old" and then looked towards the direction of the escalator.
Trump stated "lingerie" or "may have said underwear" and they walked towards the escalator and went to that section of the department store. He picked up a "lacy see-through bodysuit of lilac gray on the counter" and told her, "Go try this on!" She said laughing, "You try it on. It's your color."
According to her, Trump insisted on his request and tried to convince her by saying she's "in good shape." He held the see-through bodysuit up against her and said, "I wanna see how this looks." She said laughing, "But it's your size."
She was laughing aloud as they walked towards the dressing room. She was thinking, "This is gonna be hilarious. I'm gonna make him put this thing on over his pants!" However, she was surprised by Trump's action towards her at the dressing room.
Carroll wrote, "The moment the dressing-room door is closed, he lunges at me, pushes me against the wall, hitting my head quite badly, and puts his mouth against my lips. I am so shocked I shove him back and start laughing again. He seizes both my arms and pushes me up against the wall a second time, and, as I become aware of how large he is, he holds me against the wall with his shoulder and jams his hand under my coat dress and pulls down my tights."
"I am astonished by what I'm about to write: I keep laughing. The next moment, still wearing correct business attire, shirt, tie, suit jacket, overcoat, he opens the overcoat, unzips his pants, and, forcing his fingers around my private area, thrusts his penis halfway — or completely, I'm not certain — inside me. It turns into a colossal struggle. I am wearing a pair of sturdy black patent-leather four-inch Barneys high heels, which puts my height around six-one, and I try to stomp his foot. I try to push him off with my one free hand — for some reason, I keep holding my purse with the other — and I finally get a knee up high enough to push him out and off and I turn, open the door, and run out of the dressing room."
Carroll joins a list of more than a dozen women who accused Trump of sexual assault. According to her, she did not report the incident to the police but she confided it to two close friends—both journalists. Both friends still remember the incident even after two decades and confirmed their accounts to New York magazine.