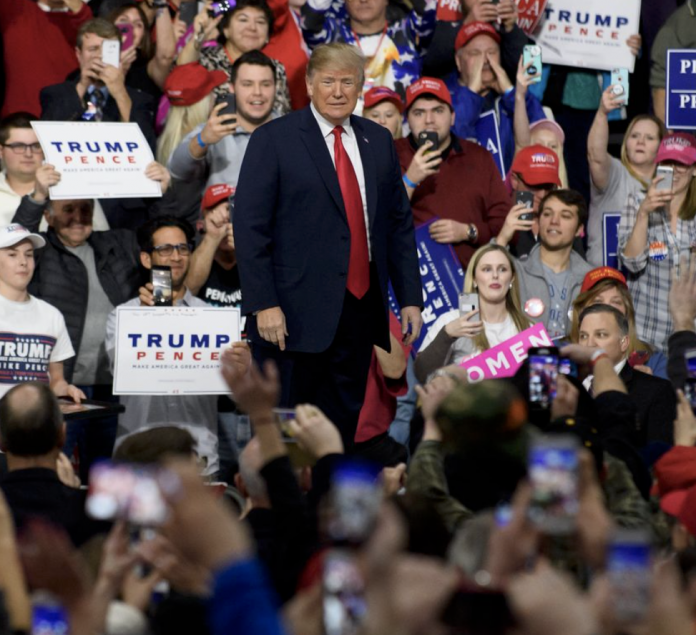 President Donald Trump will campaign in Tampa, Florida on July 31, according to The Hill.
An Overview of the Forthcoming Rally
The purpose of the president's upcoming rally is to discuss policy issues and the current state of various Florida elections. Moreover, The Hill states that Trump is likely to urge his base to vote for Floridian GOP candidates Rick Scott, Matt Gaetz and Ron DeSantis. Scott and Gaetz are running for re-election in the House, and DeSantis is running to become Florida's next governor.
Economic matters and the recent Supreme Court nomination of Brett Kavanaugh comprise the top issues to be discussed during the rally. Many conservatives and Trump supporters have lauded the economy as one of the major accomplishments of his presidency. Kavanaugh's nomination has also earned accolades from many conservatives, despite condemnation from progressives.
President Trump's Recent Rallies and More
Over the past few weeks, the commander in chief has visited Tennessee, Montana, Minnesota, South Carolina and North Dakota.
As the November midterm elections get closer and closer, Americans on both sides of the aisle are hoping for victories within their parties. Democratic voters have overwhelmingly championed the notion of a "blue wave," while many Republican voters maintain confidence in their leaders' abilities to preserve and increase governmental power.
Although the president's supporters largely enjoy his campaign rallies, critics maintain contrasting viewpoints. Some Americans have criticized Trump's decision to hold rallies, expressing concerns regarding the president's motivations for campaigning, with the current state of the country.
Ultimately, the impact that Trump's rallies wield over November's midterm elections remains to be seen. Democrats are hoping to regain Congressional power, while Republicans are eager to maintain control of the House and Senate.
Readers of The Hill weighed in with their thoughts regarding Trump's upcoming Tampa rally:
"Really??? He's already killing our state with state funding for security for his weekend golf trips to his own course."
"Trump rallies are the best, especially Florida rallies."