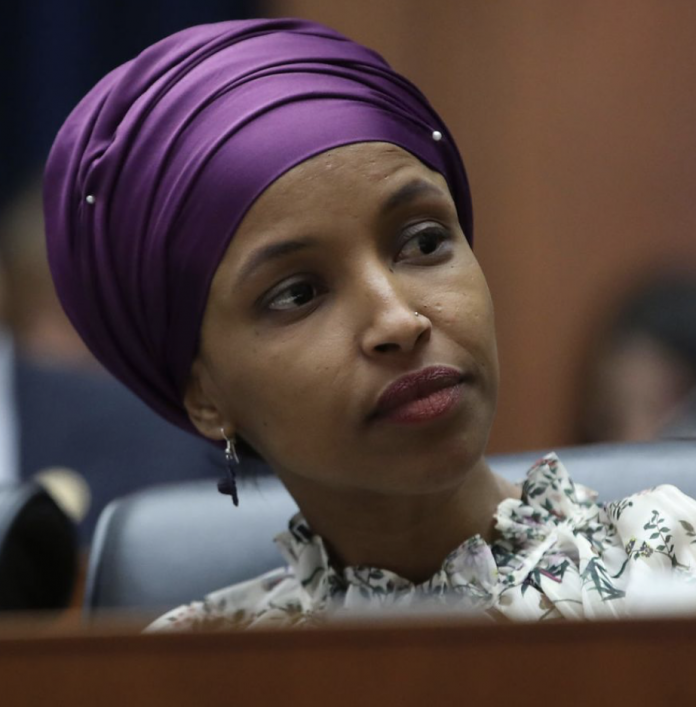 On Monday, President Trump censured Rep. Ilhan Omar; his remarks came during an interview with Minnesota's KSTP TV.
What Does President Trump Think of Ilhan Omar?
The president's thoughts about the freshman congresswoman read as follows:
"She's been very disrespectful to this country. She's been very disrespectful, frankly, to Israel. She is somebody that doesn't really understand life, real life; what it's all about."
Trump furthermore stated that Omar has "a way about her that's very, very bad for our country."
The Backstory on Ilhan Omar
Omar has made a series of eyebrow-raising, controversial statements. Her latest provocative remark involved calling 9/11 "some people did something." This nonchalant reference to one of the most horrific terrorist attacks didn't sit well with many people. Conservatives especially took issue with Omar's choice of words.
Following Omar's "some people did something remark," President Trump tweeted a video of that phrase and footage of what happened on September 11, 2001.
WE WILL NEVER FORGET! pic.twitter.com/VxrGFRFeJM

— Donald J. Trump (@realDonaldTrump) April 12, 2019
Prior to her 9/11 comments, Omar engendered bipartisan backlash after claiming that Israel is buying off the support of American politicians. Both Republicans and Democrats alike denounced her statements as anti-Semitic.
What Does Omar Say about Criticism Against Her?
Omar has previously pushed back against her critics. The nature of Omar's aforementioned statements regularly causes people to question how she feels about America. However, the freshman Congresswoman maintains that she loves the country.
Earlier this month, Omar posted a series of statements online regarding her feelings about the country:
"I did not run for Congress to be silent [and] I did not run for Congress to sit on the sidelines. I ran because I believed it was time to restore moral clarity and courage to Congress. To fight and to defend our democracy."
She then went on to state that "no one person" can serve as a threat to how she feels about America:
"No one person — no matter how corrupt, inept, or vicious — can threaten my unwavering love for America. I stand undeterred to continue fighting for equal opportunity in our pursuit of happiness for all Americans."
Finally, the freshman congresswoman has reportedly received an increasing amount of death threats due to her statements.