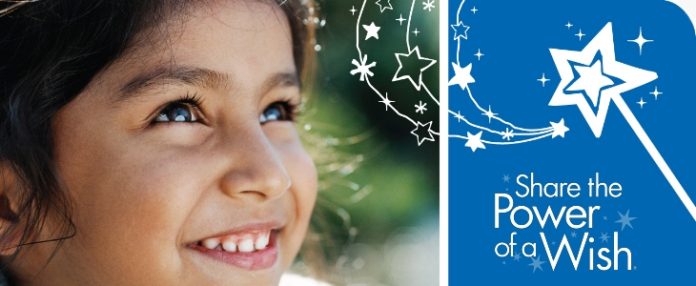 A Wish Come True is an organization that is very near and dear to my heart. The work they do gives children and their families moments to remember forever that bring them closer together and help them support each other during difficult times. If you've had a sick child, you're aware of how naturally the focus can shift to the illness itself and how much time and energy an illness can consume, leaving the whole family stressed out and even leading to severe family issues in some cases. A Wish Come True gives these families something to look forward to and an opportunity to heal together uniquely.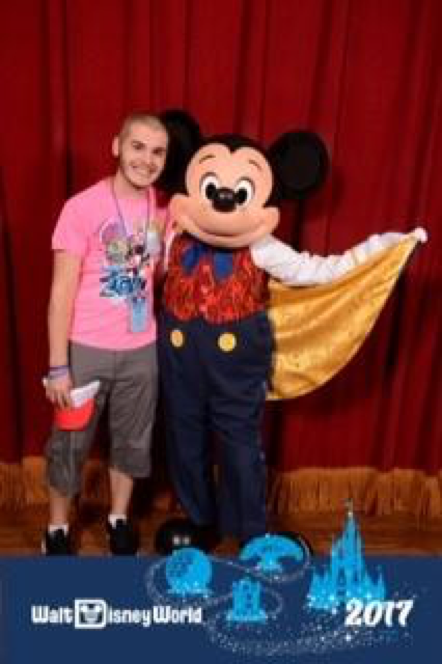 I understand and support these objectives especially because of my personal experience watching families deal with serious illnesses. A Wish Come True supports many kids with life threatening illnesses that mean countless doctor visits, clinical trials, and medical treatments. The nurses who cared for these kids are amazing. They are so helpful, knowledgeable, and caring – and one, in particular, took such diligent care of the kids that I was inspired to make a sizable monetary donation to launching a program designed to help families with problems like ours.
Through A Wish Come True, I learned about an 18-year-old boy named Donald who had suffered many recent medical challenges. Enduring a serious illness is scary, stressful, and exhausting. I wanted to do something for this special family to give them a break from the constant fear and stress of his illness, so I sponsored Donald's wish to visit Disney World with his family.
Looking forward to this week-long trip with his family to Disney World helped Donald get through some tough days and nights. I also had the opportunity to see photos from the trip of Donald and his family; they had a fantastic week, filled with fun and laughter. They got to spend some precious time together – and when your child is sick, or you are sick, you understand that "precious time" takes on a whole new meaning. Deciding to sponsor this trip for Donald was one of the most rewarding things I've ever done, and I did it out of gratitude for the care my family has received as well as an understanding of how much it can help when someone goes the extra mile for you. Knowing what I know about life threatening illnesses as a parent, I wanted to make sure that I did my part to help other families get the extra support they need and some special treats to make a very challenging time a little easier.
In fact, I think this can be explained very easily with the Golden Rule. I believe that everyone should treat people the way they want to be treated. I practice this primarily with my family and strive to extend this philosophy to all the other people in my life as well. I started out without many opportunities, and I resolved to do whatever I could to provide my children with everything they needed to get started on their paths to success. However, it doesn't end there. I want all families with children enduring serious illness to have the same opportunities.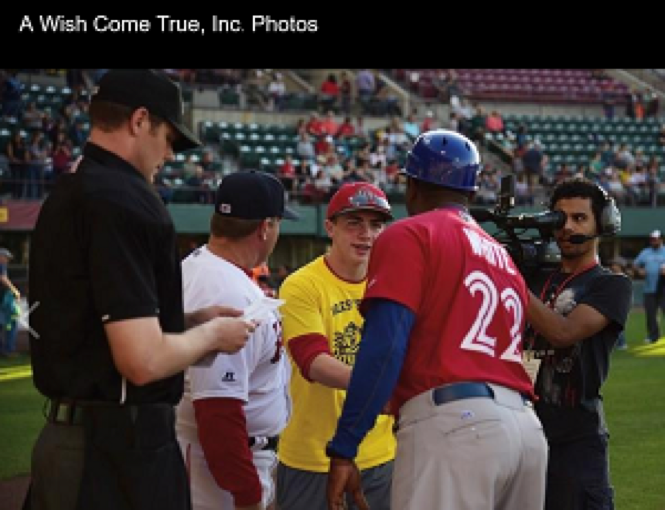 Making wishes come true for sick kids does more than just make them smile. Being happy and spending time relaxing gives families and patients a much-needed break from doctor's appointments, treatments, and so on. It can even have numerous health benefits. Vacations like Donald's, for example, can reduce stress, help keep your heart healthy, vastly improve your mental health, and strengthen family relationships – all things that are vital to healing and overall well-being.
This philosophy also extends into my business life. I have experienced multiple challenges – both professional and personal – and I believe that the best way to handle them is always to aim for the path that makes the world a little better. This includes not only people but also the environment itself. Waste disposal may not sound glamorous, but it's important work, and we strive to find solutions that are good for the environment and the people who live in it.
Our solutions include green recycling and waste disposal methods. Conventional waste disposal involves burying trash or burning it, two things that have an adverse impact on our planet. Whether you believe that climate change is an issue or not, one thing is for sure: We need better methods to dispose of trash, especially given the global population increase and the speed with which the population continues to spread out into areas previously uninhabited.
To combat these problems, I have worked diligently to create affordable waste disposal solutions that are different from what many people are accustomed to currently. This is a good thing; we need different solutions. I believe it's time that waste management moved toward solutions that protect the environment just like we protect our children and their future – because that's exactly what we must do.
It's also a fundamental change I want to bring to families affected by serious illness. That's what I love about A Wish Come True and why I support them at every opportunity. The more help we have, the bigger difference we can make for children and families who truly need it. After seeing so many sons and daughters go through these trials and how it affects their families, it's my wish that others step up and support this great organization in their significant work. We may not always agree on the details, but everyone can agree that sick children deserve a chance to be truly happy and accomplish some of the things they want out of life. Why not consider donating to A Wish Come True? You can make such a difference in someone's life –someone who needs and deserves a helping hand.