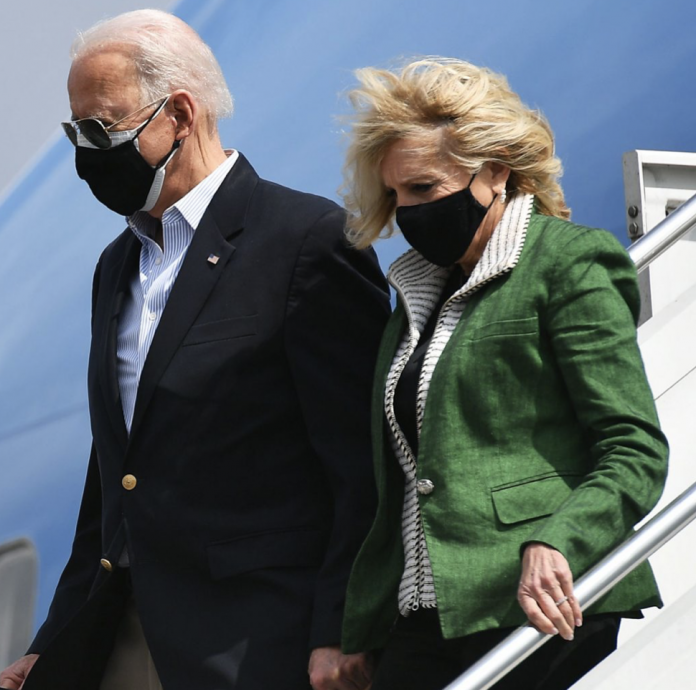 This month, Texas suffered unspeakably devastating storms. The fallout from the terrible climate has resulted in destroyed water pipes, damaged homes, ruined power grids, and much more. Many Texans have also suffered disturbing surges in their utilities fees due to the aftermath of the winter storms.
FEMA, the Texas National Guard, and other agencies are working overtime to be of assistance to Lone Star State communities. Many celebrities and public figures have also donated funds to help Texans recover from the damage to their state.
This past Friday, President Joe Biden visited Texas. The 46th president's time in the Lone Star State happened after his days of silence while winter storms tore apart Texas communities.
A closer look at Biden's Visit to Texas
While in the Lone Star State, the Democrat president urged Americans to take the COVID-19 vaccine; he also pressed the nation to wear face masks and socially distance from one another. Later, Biden then spoke about his decision to bomb Syria; according to the president, airstrikes were a message to the Islamic Republic to watch themselves and not act with impunity.
Biden spent time in Houston and ultimately visited a food bank and vaccination facility. In addition to speaking with Texas volunteers, the 46th president also met with the Texas GOP governor, Texas congressmembers, and local leaders in the Lone Star State. Before Biden returned to Washington D.C. from Texas, he stated that "America can do anything."
Biden then later vowed that Texas has support from the federal government.
Reactions to Biden's Texas visit
Many Republicans weren't impressed with the current president's time in the Lone Star State. Biden took his time with responding to the news of Texas storms, to begin with; this didn't sit well with conservatives and they've made this known on social media.
Biden's entire response to the terrible winter storms is also facing comparisons to what a response would look like under President Trump. Many conservatives stated that if the 45th president remained in office, he wouldn't have waited days and days to recognize Texas' plight.
Finally, certain Biden critics believe that the reason for his Texas visit centered around photo ops and politics, rather than heartfelt care.