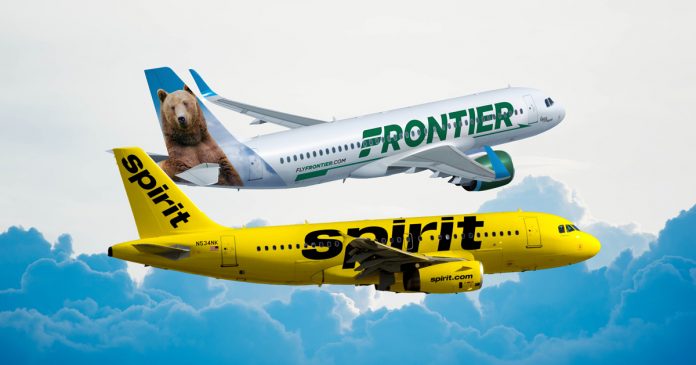 Frontier Airlines offered to combine with fellow budget carrier Spirit Airlines, that airline said late Friday, less than a week before Spirit shareholders are set to vote on the deal.
The new offer, $2 per share more than Frontier's original cash-and-stock bid, comes after JetBlue Airways repeatedly upped its offer to buy Spirit outright, as an all-cash deal.
Shares of Spirit and Frontier each soared in after-hours trading after Spirit's statement. JetBlue was slightly lower.
This is breaking news. Please check back for updates.