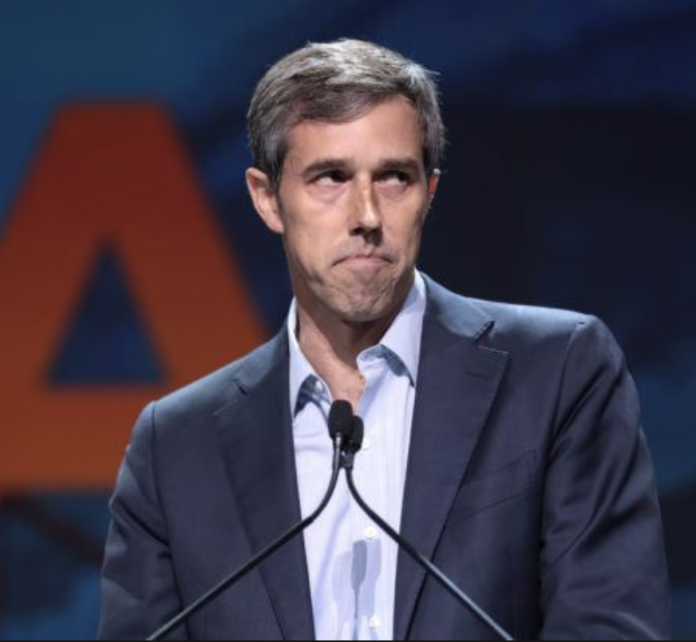 Over the course of 2019 alone, multiple mass shootings have occured in various cities across America. This is alarming to everyone, although Democrats promptly cited more gun control as the answer to the problem.
As of late, many 2020 Democrats have thrown their support behind mandatory buyback programs. Candidate Beto O'Rourke infamously generated controversy after his bold declaration of "hell yes, we're gonna take your AR-15, your AK-47!" Conservatives, the National Rifle Association, and even President Trump have responded to O'Rourke accordingly.
On Thursday, gun owner and mother Lauren Boebert also had some words for the 2020 hopeful during his Colorado town hall.
An Overview of Boebert's Message to O'Rourke
When confronting O'Rourke, Boebert noted that mandatory buyback programs will only impact law-abiding citizens, not criminals with no regard for the law. Boebert moreover stated that the gun is not the problem, but the "man behind it."
Finally, she questioned O'Rourke on his plan to legislate "evil" which prompts various individuals to commit mass shootings.
Throughout Boebert's remarks, O'Rourke had to repeatedly tell his supporters to "be respectful" and allow her to finish speaking. Some of Boebert's direct statements to O'Rourke read as follows:
"I heard your speech and heard what you had to say regarding, 'hell yes, we're gonna take your AR-15 and your AK-47.' I am here to say: Hell, no, you're not. So with that, I would like to know how you intend to legislate evil. [It] is not the gun, it is the heart of the man who has the gun!"
See for yourself:
A woman confronts Beto O'Rourke over his claims that he is going to confiscate people's guns

She tells him "Hell no!"

O'Rourke's supporters were so rude to the woman that O'Rourke repeatedly has to tell them to knock it off pic.twitter.com/LD9ORGJHHT

— Ryan Saavedra (@RealSaavedra) September 20, 2019
The Truth About Mandatory Buyback Programs
Mandatory buybacks are immensely popular amongst the Democrat Party. As various mass shootings happen, more and more people on the left believe that forcing Americans to turn over their guns to the government is the right answer.
Conservatives, however, habor a very different perception of mandatory buyback programs. As Boebert stated during her confrontation of O'Rourke, criminals do not follow gun control laws. Therefore, many on the right-wing take issue with the premise which asserts that seizing the AR-15s and AK-47s of lawful citizens will somehow stop rouge criminals.
O'Rourke later responded to Lauren Boebert by stating that "weapons of war" shouldn't be possible to purchase. Later, the press asked the 2020 Democrat about reactions to his rhetoric on buybacks; O'Rourke responded by stating that his interest lies in the families who have lost lives due to guns.