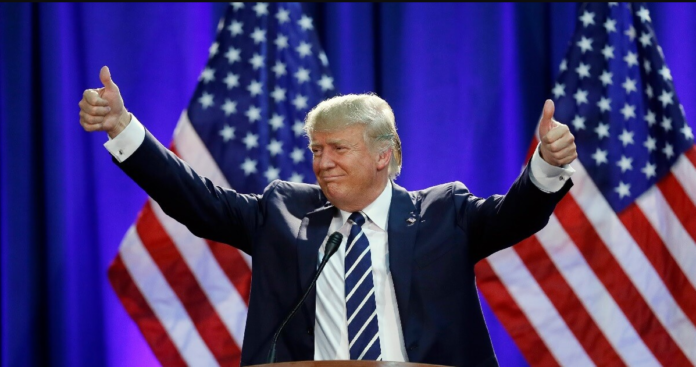 President Donald Trump scored an initial victory on his legal battle with the state of California regarding his tax returns.
On Thursday, a federal judge in Sacramento stopped the implementation of a California law that will force Trump to release his tax returns.
In July, Governor Gavin Newsom signed into law the SB 27, Presidential Tax Transparency and Accountability Act. Under the law, all gubernatorial and presidential candidates must release five years of their tax returns in order for their names to appear on the state's primary ballot. The deadline to submit their tax returns is on November 26 to be eligible for the primary on March 3.
In August, Trump filed a lawsuit to stop the enforcement of SB 27 citing the reason that the state law is unconstitutional.
During the hearing, lawyers representing the President argued that the U.S. Constitution sets "fixed and unalterable" qualifications for individuals running for the highest office in the country.
On the other hand, Lawyers representing California argued that the state has the authority to regulate its primary elections. They called SB 27's requirement for tax returns as a measure of ballot access not a new qualification for presidential candidates.
California Deputy Attorney. General Peter Chang emphasized that states have unique primary election rules. SB 27 affects not only the candidates for president but also those running for governor in California. He said, "This is what the voters need to elect their executives."
"Far reaching implications"
U.S. Judge Morrison C. England Jr. said, "The elephant in the room is President Trump's tax returns — that's what this is about… and "have implications that are far reaching."
The judge issued his initial ruling from the bench, temporary blocking SB 27. He said the law could cause "irreparable harm without temporary relief" for Trump and other candidates. He is expected to issue a final ruling by the end of this month.
Meanwhile, California Secretary of State Alex Padilla said he will wait for the judge's written ruling before making a decision to appeal.
"We remain firm in our belief that SB 27 is constitutional and provides invaluable transparency for voters as they decide who will hold the most powerful office in the United States," he said.