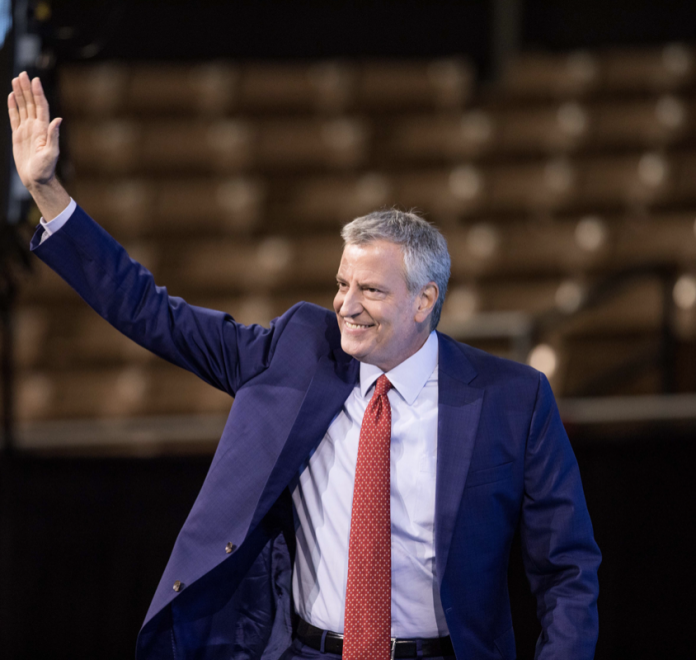 As the 2020 presidential election gets to be more and more cutthroat, various low-polling candidates are bowing out. The latest candidate to dismiss themselves from the race is New York City Mayor Bill de Blasio. The mayor appeared on MSNBC earlier this morning to announce the termination of his presidential campaign.
Throughout de Blasio's time as a candidate in the race, he consistently maintained very low poll numbers. He also didn't meet the Democratic National Committee's standards to appear on the third debate stage.
Bill de Blasio initially launched his campaign for president of the United States in May 2019.
What You Need to Know about De Blasio's Departure from the Race
During his time on MSNBC, de Blasio explained that he doesn't feel now is his time to seek the office of the presidency. As such, the New York City mayor confirmed that he is, in fact, ending his campaign.
When starting his campaign in May, de Blasio regularly went after President Trump, slamming the latter as a "con artist." Trump would later hit back by branding de Blasio as "the worst mayor in the U.S." and a "JOKE."
The New York City mayor's verbal resignation from the 2020 presidential race reads as follows:
"I feel like I contributed all I can to this primary election and it's clearly not my time. So I'm going to end my presidential campaign, continue my work as mayor of New York City and I'm going to keep speaking up for working people."
Reactions to De Blasio's Departure from the Race
Since his resignation from the 2020 field, critics of de Blasio have slammed him for the state of New York City. Some stated that de Blasio has failed to effectively do his job as a mayor, pointing out the various problems in New York City.
Welcome back to NYC, Mayor @BilldeBlasio. pic.twitter.com/xT4Tfyl8KG

— The Reagan Battalion (@ReaganBattalion) September 20, 2019
Bill De Blasio dropped out of the primary this morning

Let's recall his campaign:

Only candidate with negative approval rating

Spent 7 hours in 1 month doing his real job in NYC

Failed to fill a coffee shop with supporters

Which campaign will receive his 0% of the vote?

🤔

— Charlie Kirk (@charliekirk11) September 20, 2019
However, 2020 Democrats who remain in the race have taken a different approach. Candidates like Amy Kloubuchar, Joe Biden, and Bernie Sanders applauded de Blasio for running in the election.
See for yourself:
Thank you @BilldeBlasio for your advocacy for working people, your work on universal pre-K education, and for having been the voice from America's largest city in this race.

— Amy Klobuchar (@amyklobuchar) September 20, 2019
From Universal Pre-K to fighting for raising the minimum wage, @BilldeBlasio has a record of taking on the important issues we face as a nation. Thank you for running a campaign focused on lifting up working families. https://t.co/to6SRwbOXQ

— Joe Biden (@JoeBiden) September 20, 2019
Congratulations to @BilldeBlasio on running a campaign to lift up working people and push for bold solutions we need, including making health care a right through Medicare for All.

— Bernie Sanders (@BernieSanders) September 20, 2019
President Trump also weighed in on Bill de Blasio's departure from the election. The president's words were considerably more critical than de Blasio's now-former competitors:
Oh no, really big political news, perhaps the biggest story in years! Part time Mayor of New York City, @BilldeBlasio, who was polling at a solid ZERO but had tremendous room for growth, has shocking dropped out of the Presidential race. NYC is devastated, he's coming home!

— Donald J. Trump (@realDonaldTrump) September 20, 2019