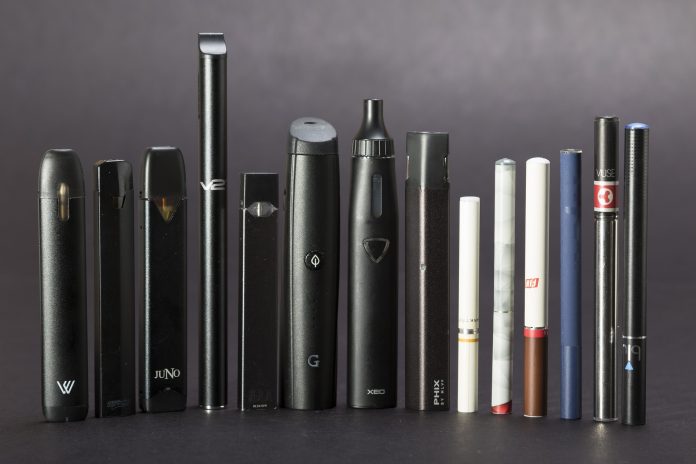 The U.S. Food and Drug Administration (FDA) launched a criminal investigation into the cause of the deadly respiratory disease related to the use of e-cigarettes or vaping products.
Based on the latest update from the U.S. Centers for Disease Control and Prevention (CDC), 530 cases of lung disease linked to vaping have been reported and seven have been confirmed.
During a conference call with reporters on Thursday, Mitch Zeller, director of the FDA's Center for Tobacco Products, said the agency's Office of Criminal Investigations (OCI) started an inquiry immediately after reports of e-cigarette users getting sick of a mysterious lung disease.
"OCI has special investigative skills and the focus of their work is to identify what is making people sick, as well as a focus on the supply chain. Let me be clear, OCI is not pursuing any prosecutions associated with personal use of any controlled substances in these cases," said Zeller as quoted by CNBC.
The FDA is working closely with the CDC, state and local health officials to determine what is causing the outbreak of the vaping-related respiratory illness in 38 U.S. states and territories.
Earlier this month, the New York State Health Department found high levels of vitamin E acetate in almost all cannabis vaping products used by New Yorkers who got sick with a severe pulmonary disease.
The FDA, CDC and their state partners are following the presence of Vitamin E acetate found in many of the samples (vaping products) submitted for testing.
Health officials are also analyzing the presence of other chemicals found on e-cigarettes/vaping products including nicotine, THC and other cannabinoids as well as cutting agents/diluents and other additives, pesticides, opioids, poisons, heavy metals and toxins.
Currently, "the investigation has not identified any specific e-cigarette or vaping product (devices, liquids, refill pods, and/or cartridges) or substance that is linked" to all reported cases of respiratory illness, according to the CDC