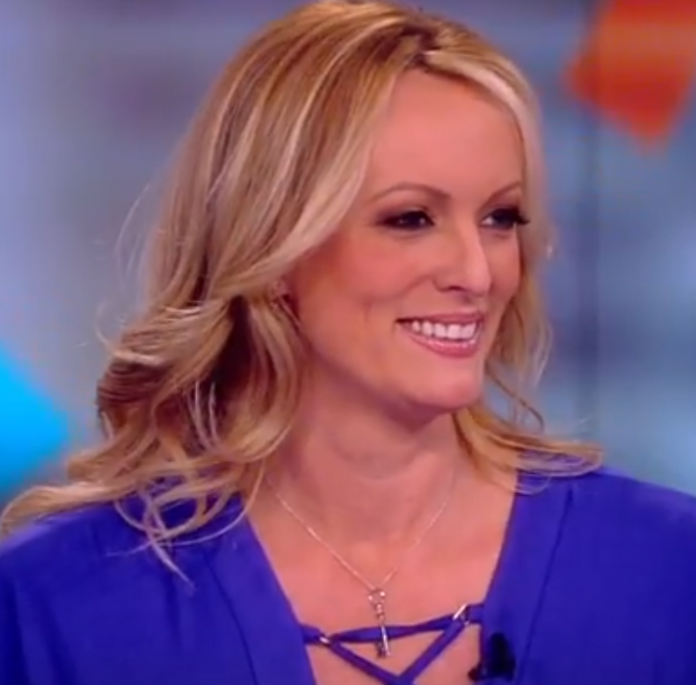 Adult film actress Stormy Daniels appeared on The View with her attorney Michael Avenatti earlier this morning.
An Overview of the Stormy Daniels Interview
Daniels, accompanied by Avenatti appeared on The View to discuss her alleged, former affair with President Trump between 2006 and 2007. Towards the end of last month, Daniels also appeared on CBS' '60 Minutes' to discuss the professed relationship with the President. By the admission of Daniels, she could face a one million dollar fine for each time that she publicly discloses information about the alleged affair.
The interview began with 'The View' co-host Meghan McCain asking Daniels about the potential benefits of her publicly speaking out about a relationship with the President. The adult film star responded, stating that while her earnings have increased, so have her expenses.
Excerpts from her statements read as follows:
"Yes, there's a lot of publicity, but I didn't do it for that. This isn't what I want to be known for. As a matter of fact, I hid for quite awhile. It's overwhelming and intimidating."