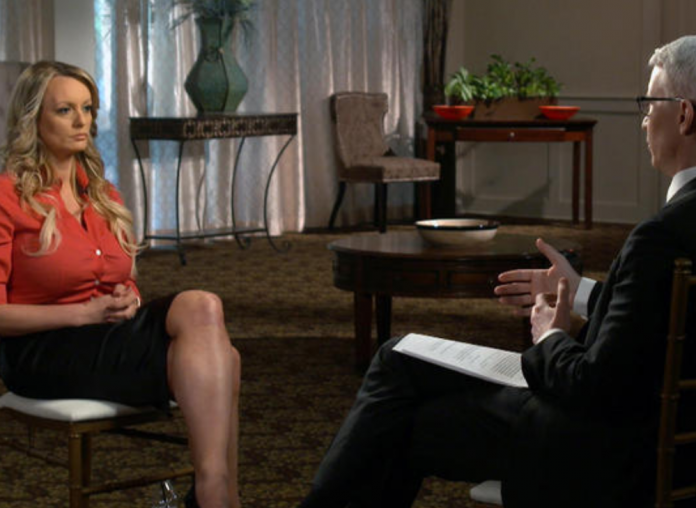 On Sunday, adult film star Stormy Daniels made headlines after sharing her account of an alleged affair with President Trump, reports CBS News.
An Overview of the Alleged Affair
Stephanie Clifford, known professionally as Stormy Daniels, reports engaging in an alleged consensual affair with Donald Trump between 2006 and 2007. Daniels furthermore maintains that she met the then-future President in July 2006 at Lake Tahoe. Shortly after the alleged encounter, Daniels and Trump had dinner and met in a hotel.
The alleged affair has dominated headlines for weeks on end. However, Americans became increasingly interested in the story as more and more details came to light. For instance, weeks before Election Day 2016, Trump attorney Michael Cohen reportedly paid Daniels $130,000.00 in exchange for her silence regarding the alleged relationship between herself and Trump. Moreover, the alleged payments came from an LLC based in Delaware.
Daniels is also suing to invalidate a nondisclosure agreement she signed, promising to keep quiet about the alleged affair. The aforementioned lawsuit states that since President Trump never signed the NDA, it is, therefore, null and void. However, Cohen's account of the nondisclosure agreement is completely different. Daniels could furthermore face a one million dollar fine for speaking to 60 Minutes about her alleged relationship with Donald Trump.
Stormy Daniels on the Alleged Affair
Throughout the interview with CNN's Anderson Cooper, Daniels provided multiple, specific details regarding her alleged affair with Trump. She describes spanking him with a magazine and furthermore claims that he discussed having her appear on the Celebrity Apprentice.