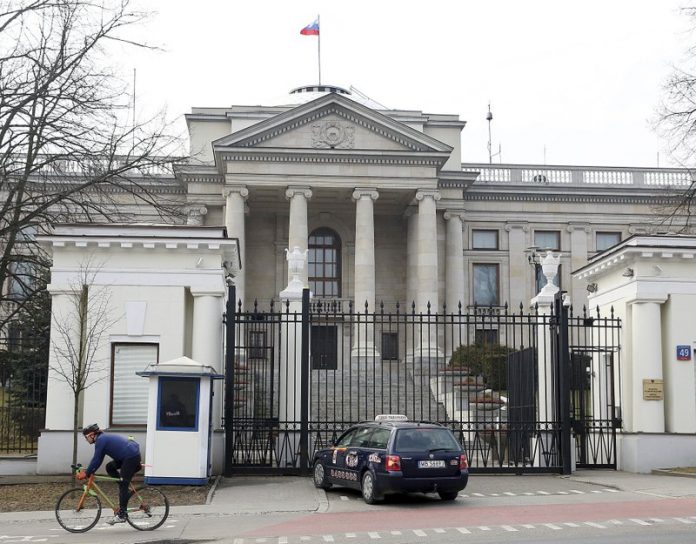 The Trump administration expelled 60 Russian diplomats on Monday and ordered Russia's consulate in Seattle to close, as the United States and European nations sought to jointly punish Moscow for its alleged role in poisoning an ex-spy in Britain.
Senior Trump administration officials said all 60 Russians were spies working in the U.S. under diplomatic cover, including a dozen at Russia's mission to the United Nations. The officials said the administration was taking the action to send a message to Russia's leaders about the "unacceptably high" number of Russian intelligence operatives in the U.S.
The expelled Russians will have seven days to leave the U.S, said the officials. They weren't authorized to be identified by name and requested anonymity. They added that the Seattle consulate is a counter-intelligence concern because of its proximity to a U.S. Navy base.
The move was one of the most significant actions President Donald Trump's administration has taken to date to push back on Moscow and Russian President Vladimir Putin. Less than a week ago, Trump congratulated Putin by phone for his re-election but didn't raise the spy case, renewing questions about whether the U.S. president is too soft on the Kremlin.