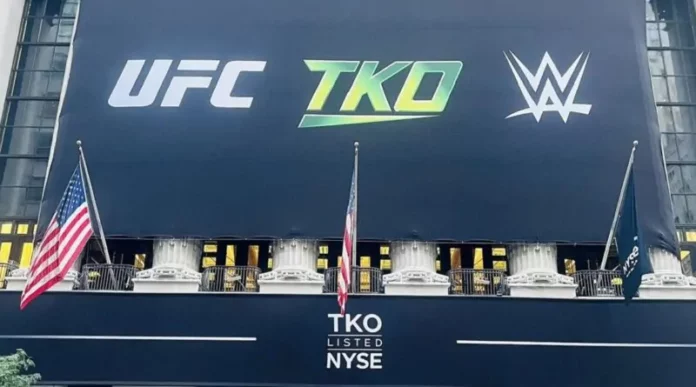 In a gripping twist worthy of the wrestling ring, World Wrestling Entertainment Inc. shareholders have stepped into the legal arena, launching a lawsuit against founder Vincent McMahon and the upper echelons of the company. The bone of contention? Allegations of breached fiduciary duties linked to WWE's September fusion with a subsidiary of Endeavor Group Holdings Inc., birthing the powerhouse TKO Group Holdings Inc.
WWE Investors Sue McMahon After TKO Deal: Pension Fund Throws the Gauntlet
The Laborers' District Council and Contractors' Pension Fund of Ohio, representing the voice of erstwhile WWE shareholders, filed a hermetically sealed complaint in Delaware Chancery Court. The defendants? None other than McMahon, WWE's CEO Nick Khan, Chief Content Officer Paul Levesque, among others. The public document accompanying the case reveals the fund's ambition to secure reparations for supposed breaches of fiduciary duty during the WWE-Endeavor merger, notably bringing the Ultimate Fighting Championship under the same roof.
WWE Investors Sue McMahon After TKO Deal : A Merger of Titans
Announced in April and sealed by September, this deal transformed the landscape of professional fighting entertainment. Under this pact, existing WWE shareholders rerolled their stakes into TKO. Endeavor claimed a 51% stake in this new entity, leaving WWE enthusiasts with a 49% share. This alliance melded two titans of the fight entertainment world, creating an unprecedented league of professional combat sports.
The Plot Thickens: Legal Labyrinth and McMahon's Woes
The complexity of the case led the pension fund's attorneys from Block & Leviton LLP to request a bypass of Delaware's Magistrate judge, citing intricate Delaware corporate law issues. Meanwhile, McMahon grapples with a string of legal challenges, including a misconduct investigation entangling affairs, hush payments, and his return as WWE's executive chairman. The plot thickens as WWE navigates strategic reviews and McMahon's hefty $17.4 million reimbursement to WWE, following sexual misconduct allegations.
The Corporate Rumble: Endeavor's Stock Surge and Legal Representation
October saw Endeavor Group Holdings' stock soar by 23% amid talks of privatization, adding another layer to this corporate saga. Legal representation for the Laborers' District Council and Contractors' Pension Fund falls under the expertise of Kimberly A. Evans and Robert Erikson from Block & Leviton LLP, with the defendants' counsel still under wraps.