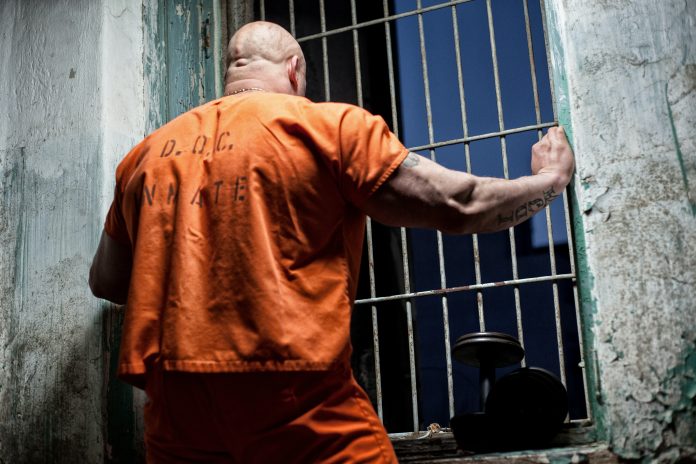 One in every 5 prisoners in the United States has caught the COVID-19 virus, a rate four times higher than average compared to the general population, according to Associated Press and The Marshall Project. That being said, the COVID-19 infection rate among U.S prisoners is 45% higher than the overall percentage all over the country.
Data suggests that 275,000 prisoners were infected with the virus and 1,700 died.  The spread of the COVID-19 virus isn't stopping anytime soon. The infection rates calculated by the Marshall Project and the Associated press on Tuesday are based on data collected since March.
Some of the important factors that caused the increase in mortality rate and infection spread are the poor ventilation and the overcrowded prisons which make the social distancing and quarantine an impossible thing to do.
Ironically, two weeks ago the Centers for Disease Control and Prevention's (CDC) released recommendations regarding the prioritization of COVID-19 vaccines. Health care workers and nursing home residents were at the top of the list, followed by workers and eventually people who are 65 and older while prisoners were totally neglected and didn't have any place on the list.
Public health experts demanded widespread prison releases to halt the virus spread among prisoners. Later in October, the National Academies of Science, Medicine, and Engineering published a report asking the states to release prisoners with underlying medical conditions nearing the end of their sentences or prisoners who aren't a risk to the public. However, after 10,000 federal prisoners applied for a compassionate release, only 156 applications were accepted.
Lauren Brinkley-Rubinstein, a professor of social medicine at UNC-Chapel Hill said "The interchange between communities and prisons and jails has always been there, but in the context of COVID-19 it's never been more clear. We have to stop thinking about them as a place apart."
Politicians and policymakers might soon be facing a dilemma due to the infections among the prisoners, and things can get more complicated because of prisoners' vaccination.
Colorado Governor Jared Polis told reporters in December: "There's no way it's going to go to prisoners … before it goes to the people who haven't committed any crime,"
"If we are going to end this pandemic — bring down infection rates, bring down death rates, bring down ICU occupancy rates — we have to address infection rates in correctional facilities," said Emily Wang, professor at Yale School of Medicine.
—————————————-
Have a story you want USA Herald to cover? Submit a tip here and if we think it's newsworthy, we'll follow up on it.
Want to contribute a story? We also accept article submissions – check out our writer's guidelines here.