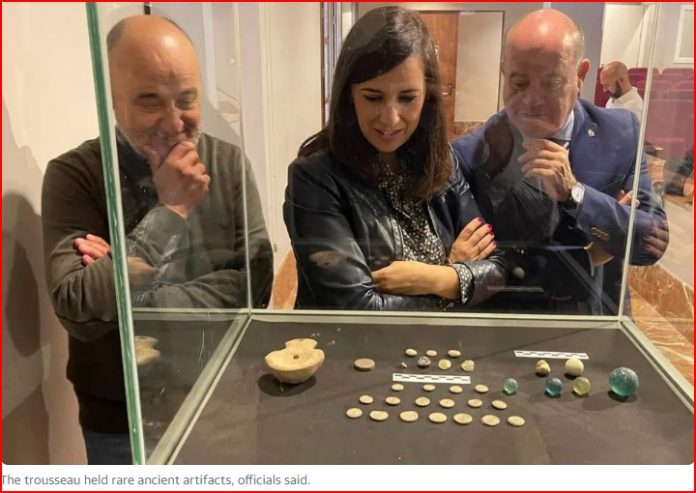 Archaeologists are sharing images of the ancient Roman artifacts unearthed in southern Spain earlier this year. The rare collection is on display at the Museo de la Ciudad de Antequera according to the museum's Facebook page.
The discovery was made on a construction site in the city of Antequera. 
The Mayor of Antequera, Manuel Barón described the discoveries as "spectacular." 
Mayor Barón, municipal Heritage delegate, Ana Cebrian, and the museum director, Manuel Romero reviewed the artifacts. 
Romero explained that each artifact will have more review and will be carefully preserved at the museum. 
According to the Olive Press, Antequera has one of the largest prehistoric burial sites dating back to the Bronze Age in Spain. 
Ancient Roman artifacts include double urn burial
According to news outlet Nius, during prep work in Antequera, Spain an ancient Roman necropolis (city of the dead) was unearthed. It contains 54 graves dating back to between the first and second century A.D. 30 of the graves were direct burials. And 24 were cremations.