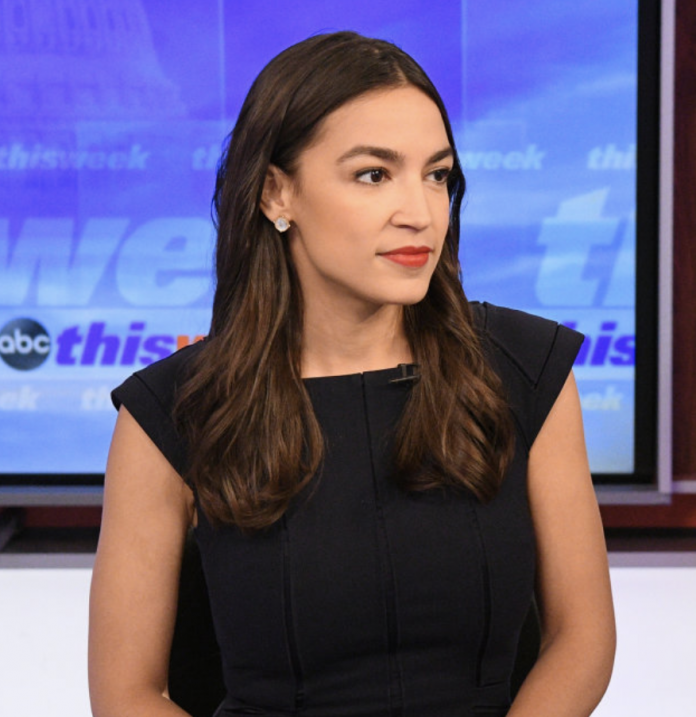 Over the weekend, House Rep. Alexandria Ocasio-Cortez sat down for an interview with ABC's This Week. During her time on air, the congresswoman expressed concerns about Democrats in the 2020 presidential election.
Her concerns furthermore garnered a response from President Trump, something which Ocasio-Cortez wasn't too thrilled about.
Reviewing Ocasio-Cortez's Concerns about the 2020 Presidential Election
In a nutshell, the congresswoman believes Democrats will lose to President Trump if they are not far left enough. This assessment is quite fascinating; moreover, it comes as Democrats face a crossroads in their party. The party appears to face a struggle about whether a moderate candidate or a progressive candidate should represent Democrats in the upcoming 2020 election.
Nevertheless, Ocasio-Cortez has her own thoughts on this matter.
In the congresswoman's own words:
"I think that we have a very real risk of losing the presidency to Donald Trump if we do not have a presidential candidate that is fighting for true transformational change in the lives of working people in the United States."