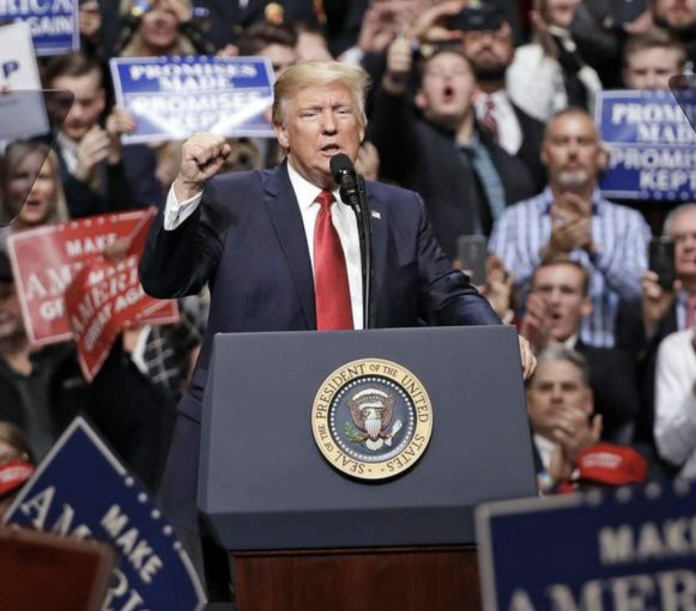 With the 2020 presidential election heating up, Democrats are very eager to defeat President Trump. However, members of the party have different ideas on the best ways to go about this.
Certain Democrats, such as frontrunner candidate Joe Biden, favor a more moderate and centrist approach. Progressives, however, believe that strong, bold, and radically far-left reform is their best bet against the president.
Political commentator George Will has his own thoughts on the matter as well.
A Closer Look at Will's Message to the Democrats
By his own admission, Will maintains that the "politics of modesty" may appeal to American voters and ultimately allow Democrats to win back the White House in 2020. Will also believes that Democrats ought to focus on winning the black vote in addition to abstaining from "gesture-promises," such as impeaching the president or abolishing Immigration and Customs Enforcement (ICE).
Another key pointer in Will's message states that Democrats must connect with Trump supporters. This is something which may be easier said than done. Many on the left-wing have not hesitated to express their aversion and disdain to individuals who support Trump. During the 2016 presidential election, Hillary Clinton infamously branded Trump supporters as "deplorables."
Nevertheless, Will's advice comes in the following written statement:
"Democrats must make amends with the 402 other counties that voted for Trump after voting for Obama at least once. This will require the Democrats' progressive lions to lay down with the Democrats' moderate lambs, a spectacle as biblical as it is inimical to progressives' pride about their wokeness."
More on George Will
The advice comes from George Will shortly after his 2016 exit from the Republican Party. Will furthermore referred to Republicans as "the dumb party" earlier this week and stated that the GOP is repelling younger voters. He also views the Republican Party as a "cult" which blindly supports President Trump.
The 2020 Presidential Election
Only time will tell whether or not Democrats heed the advice of George Will. The stakes are definitely getting higher as debate time approaches.
President Trump, himself, has also weighed in on the Democrats. Weeks ago, he stated that Biden will likely win the Democrat nomination, although Trump does not believe the former vice president possesses the mental capacity to become commander-in-chief.