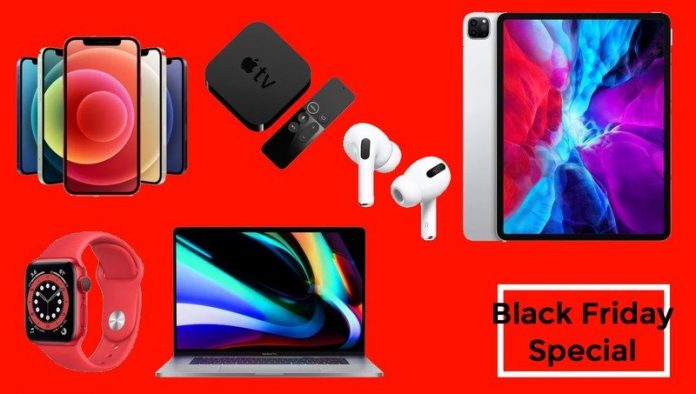 Apple, Inc (NASDAQ: AAPL) announced a four-day shopping extravaganza. The company is offering customers up to $150 in gift cards with purchases on select products as part of its Black Friday deals through Cyber Monday sales in the United States.
The new Apple gift cards can be used for cool gadgets, accessories, apps, music, movies, games, iCloud, and most Apple-branded products.
The four-day event runs from November 27 to November 30.  You can shop online at Apple.com or at any of the 271 Apple Store locations in the US. Or you can shop by phone at 1-800-APPLE.
Apple Store gift card deals
MacBooks
$150 for a 16-inch MacBook Pro
$150 for 21.5-inch iMac
$50 for a 13-inch MacBook Pro
$50 for MacBook Air
iPhones
$50 for iPhone SE
$50 for  iPhone 11
$50 for  iPhone XR
iPads
$100 for iPad Pro
$50 for iPad mini
Apple TV
$50 for Apple TV 4K
$50 for Apple TV HD
AirPods
$100 for HomePod
$25 for AirPods Pro or AirPods (with/without Wireless Charging Case)
A $50 card will be given for Beats headphones or earphones. And any Apple Watch Series 3 will receive a $25 card.