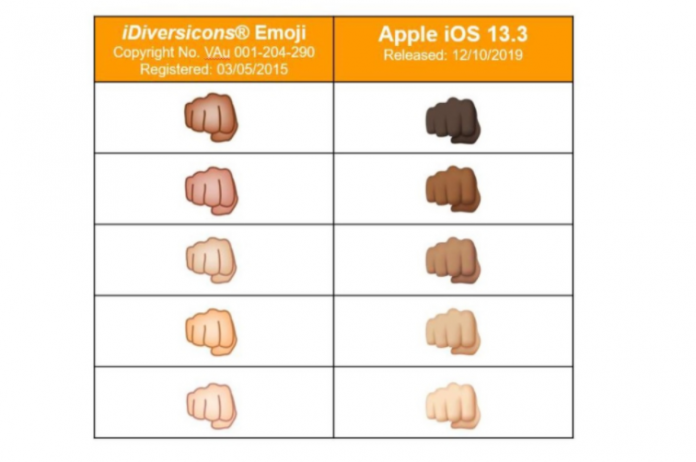 Apple, Inc. (NASDAQ: AAPL) is facing a copyright infringement lawsuit filed by Cub Club Investment, LLC. (CCI), owned and operated by Katrina Parrott, an African-American businesswoman.
CCI sued Apple in the U.S. District Court for the Western District of Texas on Friday, claiming "trade dress infringement, unfair competition, misappropriation, and unjust enrichment" by the tech giant.
In the lawsuit, the Texas-based company alleged that Apple copied Mrs. Parrot's innovations that are internationally recognized for helping in bringing racial diversity to the world of emojis.
In 2013, Mrs. Parrott and her team developed the iDiversicons emoji app that lets users choose from five skin tones. She claimed that it the "the world's first diverse emoji" created and copyrighted. It is sold on Apple's App Store and iTunes.
Parrot created iDiversicons emoji technology from her unique ideas 
Mrs. Parrott started the company after being laid off by a NASA JSC contractor. She became a "Native App Developer" to bring her vision of diversity to life.  The entrepreneur assembled resources that included "an experienced programmer, artist, and video team to bring our unique vision for iDiversicons to life."