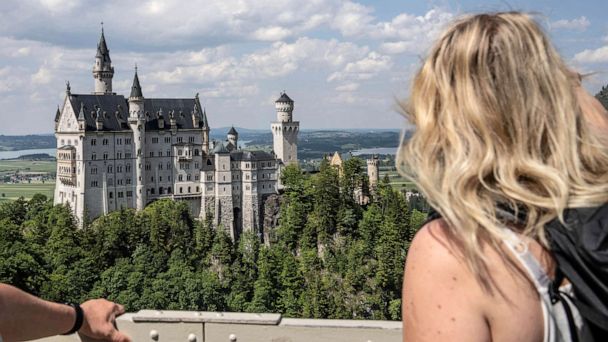 In a horrific turn of events, an American man stands accused of murder and sexual assault following an attack near Germany's Neuschwanstein Castle, one of the nation's most frequented tourist spots. The aftermath saw two women thrown into a 50-meter ravine, one of whom succumbed to her severe injuries.
Attack Near Germany's Neuschwanstein Castle :The Unfortunate Incident
Taking place on a fateful Wednesday afternoon in the scenic vicinity of the 19th-century Neuschwanstein Castle, Bavaria, the shocking attack has left a somber shadow over this popular tourist hub.
The castle, the crowning jewel of the Bavarian Alps, and an inspiration for Disney's "Sleeping Beauty", has been gripped by this grim incident.
The victims, both Americans aged 21 and 22, met the assailant near the famous Marienbrücke, a bridge known for its breathtaking view of Neuschwanstein Castle.
As per reports, they were led to a viewpoint along a trail path by the man, where the brutal assault unfolded.
Attack Near Germany's Neuschwanstein Castle : A Horrifying Course of Events
The assailant first physically attacked the 21-year-old victim, a move thought to have been motivated by sexual intentions.