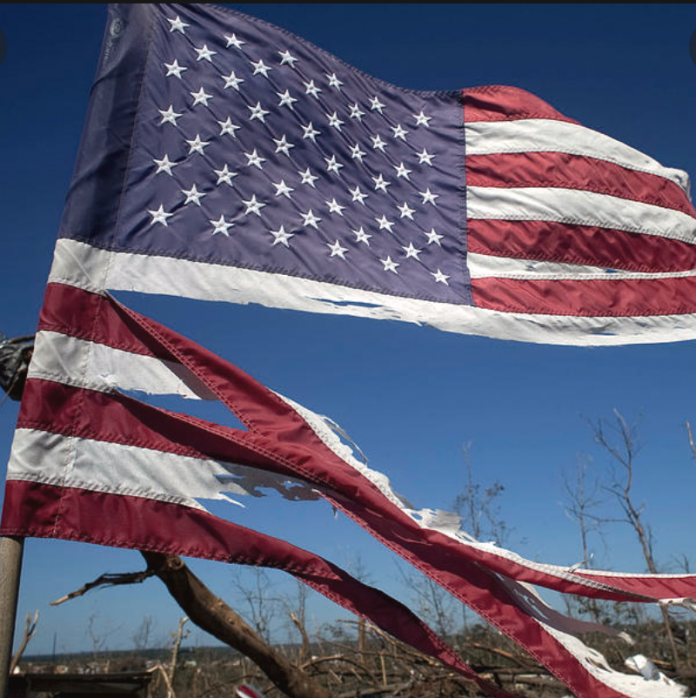 While it's not commonly talked about, many families in the United States rely upon the services of au pairs.
Au pairs are generally young women from foreign nations; they arrive in the United States on specific visas and provide childcare services to families, many of whom are wealthy (or purport themselves to be wealthy).
Unfortunately, real-life testimonials of au pairs working to this day expose a scary, insidious truth.
Many of these foreign workers suffer horrific abuse. This abuse comes from both the hands of the families they work for and the au pair agencies connecting them with these families.
My detailed interviews with au pairs cover accounts of them working far beyond agreed-upon hours, yet not receiving fair compensation. When these young workers turn to the families or agencies for help, they're often brushed aside, ignored, or even threatened.
Leaving these families and agencies isn't always feasible for au pairs; many of them come from terrible situations in their home countries and would have to return home if they lost their visas tied to work with the agencies.
Au pair agencies know this; so do the families au pairs work for. This is leverage for abuse and failure to appropriately pay au pairs for their work. This, by definition, constitutes a form of human trafficking known as labor trafficking.
Testimonials from au pairs here in America
While investigating the very real plights faced by au pairs, I had the honor of directly speaking with many of them. The stories from au pairs about the treatment they face at the hands of host families and au pair agencies are chilling.
"There are lots of things that are very wrong with this program."
Many au pairs described bait-and-switch scenarios; host families and au pair agencies often told them they'd be working a set amount of hours with initially agreed-upon tasks and salaries.
Once many au pairs actually begin working for the host families is when things change. It is common for au pairs to be forcibly given much more work than they were told without payment adjustments made accordingly.
Both the host families and au pair agencies know au pairs' ability to remain in the United States largely depends upon their employment via the agencies.
"By that time, I was seriously afraid of my work, to be honest.[] When I was talking to my LCC (cultural care representative), she told me to wait a few days more. Then, she got involved, but the host family really scared me, saying that my participation in the program was at risk if I said something."
"That's a huge problem when someone is there and something like this happens. The agency usually scares you so no one talks about it or call[s] the Department of State."
Abuse and exploitation of labor
In far too many cases, au pairs receive last minute hours added to their work. Yet, host families often choose not to pay for these extra hours of labor. In many cases, the extra hours include tasks beyond the scope of work agreed upon in the beginning.
The extra tasks may include pet cleaning and house cleaning; neither of these tasks fall under the umbrella of responsibilities for au pairs.
Many of the au pairs I spoke with also claimed the host families undergo zero background checks from the agencies setting them up with au pairs.
"My area director is the worst. I know a girl that she was [in] danger and [the area director] allowed that. [Agencies] get paid for the amount of families. So most of them don't really care about us."
One au pair told me host families knowingly take advantage of au pairs.
"They take advantage every time they can….The worst was that once, I worked straight 30 hrs. When the parents have to pay the more than 20 extra hours, they just discount hours for my day off…They just paid me three extra hours from 20+ [hours of work.]"
Another au pair informed me the emergency numbers that agencies give them essentially remain non-operational.
"They usually give you an emergency number, but that doesn't help when you really need it."
When I asked one au pair if there was any hope for them to escape the agencies, the answer I received revealed quite a bit.
"No, we came here 'sponsored' by agencies; the program is only with [the] agency. If the Department of State found out that we have extra money (even for extra hours for the host family), they are going to revoke our visas."
"Or that is what they say, which I'm not 100% sure because we are in a 'cultural exchange' but we've SSN and pay taxes."
Au pairs deserve better
Au pairs arrive in the United States, agreeing to provide childcare services to families in exchange for learning American culture.
Host families and au pair agencies have a duty, morally and legally, to live up to these agreements, not take advantage of vulnerable foreign workers.
Both the host families and au pair agencies engaging in these forms of labor exploitation and labor trafficking of au pairs deserve to face full legal accountability for their crimes.